Support for Nonpartisan Elections in SD Grows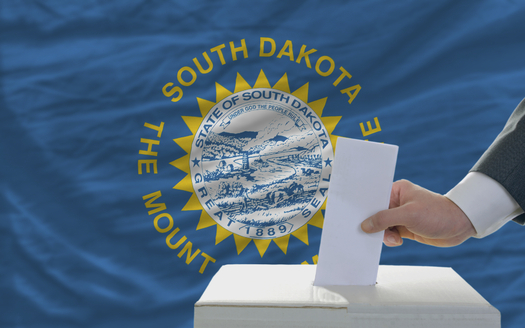 A move to bring nonpartisan elections to South Dakota is gaining support from local advocacy groups. (iStockphoto)
September 20, 2016
PIERRE, S.D. - A move to bring nonpartisan elections to South Dakota is gaining support. On the November general election ballot, state voters will decide whether or not to pass Amendment V, which would remove party-label requirements for voting in the June primaries. This month, the League of Women Voters of South Dakota and AARP South Dakota both announced support for the amendment.

AARP State Director Erik Gaikowski said if approved, it could open the door for about 115,000 independent voters to have their voices heard.

"In the past, those independents have been locked out of the primary process," she said. "I think it just allows more of the voting public to really have a say in who's representing them from their home districts."

Currently, independents are allowed to vote in the Democrats' primaries, but not the Republican primaries. Opponents argue that removing the party requirements would heavily favor the Democratic Party in the heavily Republican state.

But Gaikowski believes South Dakota's government would become more representative of voters if the requirements are removed. He said the idea has been working for decades in other states.

"Nebraska's been doing it for 80 years," he added. "Democrats and Republicans, they work together on legislative issues, and it truly is a people's body. And it really puts it back on the parties to do their due diligence in getting their candidates out and working to connect with those voters."

Amendment V would require all candidates for an office to run on a single ballot, which all state voters could access. Currently, the state's Republican Party and Governor Dennis Daugaard oppose the measure.