New Mexico Gives Back on National Public Lands Day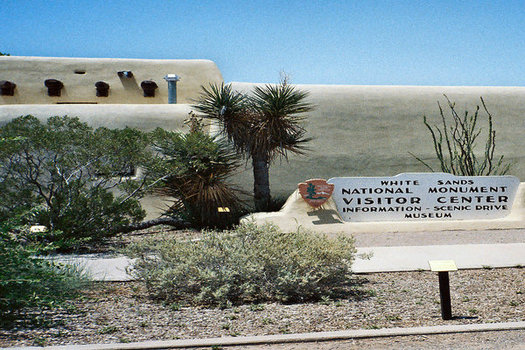 White Sands National Monument is one of many New Mexico sites hosting public-lands service projects on Saturday, National Public Lands Day. (Taliespin/morguefile)
September 23, 2016
SANTA FE, N.M., – Tomorrow is National Public Lands Day, and New Mexico residents are showing their appreciation by taking part in service projects on public lands across the state. In addition, all federal lands will waive any entrance fees for the day, to encourage families to strike out into what may be unfamiliar territory. Conservation groups are also using the holiday to promote the intrinsic value of public lands.

Max Trujillo, outreach coordinator for the New Mexico Wildlife Federation said Mother Nature has a way of broadening people's horizons.

"It'll provide an excellent opportunity for people who are otherwise apprehensive about going to one of our public places, get 'em out, and maybe get them interested in something that they never thought they would be interested in," he said.

Chaco Culture National Historic Park will also hold an astronomy festival, with telescopes set up to check out the stars at this International Dark Sky Park.

Trujillo added that the holiday, which was first celebrated in 1994, gives people a chance to participate in some very important restoration work.

"There's a lot of projects going on in our national parks and national monuments that people wouldn't even know were going on if we hadn't separated a day to recognize our public lands," he added.

Some of the places with weekend service projects include Glade Run, Organ Mountains-Desert Peaks, Juniper Park Campground, the White Sands Missile Range and the Columbine-Hondo Wilderness.

For information on volunteering, check the National Environmental Education Foundation's website, neefusa.org.

Support for this reporting was provided by The Pew Charitable Trusts.
Suzanne Potter, Public News Service - NM