Child-Care Providers Being Trained for Emergencies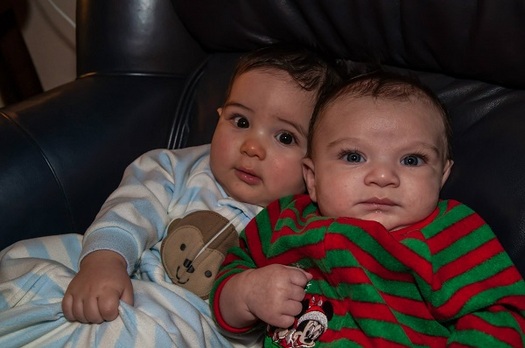 More than 69 million children are cared for outside the home every weekday in the United States. (Mike Baca)
November 1, 2016
MINNEAPOLIS – Each weekday in the United States, 69 million children are cared for outside of the home, including 11 million children younger than five years old. Not only is affordable quality care a necessity for all of these families, but emergency plans for child-care providers are critical.

A three-year pilot program is under way to train those taking care of the nation's littlest residents to deal with natural disasters and other emergencies. Three agencies across the country were given grant money, including Child Care Aware in Minnesota.

The executive director of that group, Ann McCully, said there are some natural disasters you can get ready for ahead of time, but others strike too quickly.

"Sadly, in this world we live in, there are so many other things that have become potential emergencies, things like active-shooter situations or other natural disasters such as floods," she said.

Superstorm Sandy impacted 11,500 licensed and registered child-care programs in New York. When Hurricane Matthew hit, more than a quarter of the child-care providers in one North Carolina county closed, leaving an estimated 10,000 children without child care. And the Louisiana flooding displaced more than 6,000 children from child care.

Andrew Roszak, senior director for Emergency Preparedness of Child Care Aware of America, said it took seven months for the last child to be reunited with his or her family after Hurricane Katrina. He said something like that should never happen, and if everyone were more prepared, it won't in the future.

"A lot of the parents and a lot of the child-care providers, unfortunately with all the other stuff going on in their lives, this is an afterthought," he said. "And believe me, a lot of people have that mentality that 'it can never happen to me.'"

The three-year pilot program and grant money focuses on training child-care providers across Minnesota, and coordinating efforts between emergency responders, local health departments and agencies like the Red Cross. Roszak said even though children make up 25 percent of the population, child-care facilities aren't always thought of first when disaster strikes.
Veronica Carter, Public News Service - MN