New Kind of Polling: What Can the Tweets Tell Us?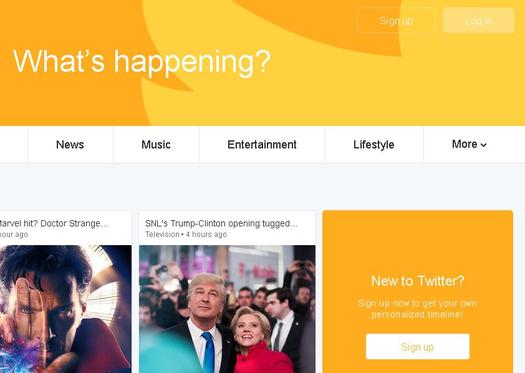 Computer scientists have created a program that can take the nation's political pulse in real time, using Twitter. (Twitter/Dan Heyman)
November 7, 2016
RICHMOND, Va. -- Americans have learned a lot about how Donald Trump feels about people through Twitter. But how do Twitter users feel about Donald Trump? Computer scientists from the University of Utah have developed what they call "sentiment analysis" software that can determine how voters are feeling based on what they write or say.

Feifei Li, an associate professor at the University who helped develop the program, said it provides a real-time window into how the public is reacting to political events.

"What's cool is that you can actually adjust the lens of the window. If you look at the last few months of data altogether, the sentiments for Democrats is stronger than the sentiments for Republicans," Li said. "Given the recent outburst of email scandals, things might change a little bit."

Researchers said the biggest surge of positive tweets for Republicans came during the national convention, and again after a video was released of Trump boasting about sexually assaulting women. The peak for both positive and negative tweets for Democrats came on the heels of the final debates.

Li's team started with more than 250 million global tweets and used advanced software to identify 1.6 million political posts in the United States. Li noted the program was only able to detect the leanings of Twitter users, who are not necessarily reflective of the population at large.

The group's results suggested that if larger data streams could be tapped in future versions, today's pollsters could find themselves out of a job.

"We feel like if you collect enough data from the population, if you get an unbiased sample from the population using this data-driven approach, the results might be more accurate," Li said.

The scientists used artificial intelligence and machine learning to help the program decipher complexities in human language. The group then compared their results with the New York Times' forecasts and found the state-by-state analysis was very similar.

More information on the study and its findings is available here.
Dan Heyman, Public News Service - VA