Maine Veterans Want Trump to Honor His Promises to Help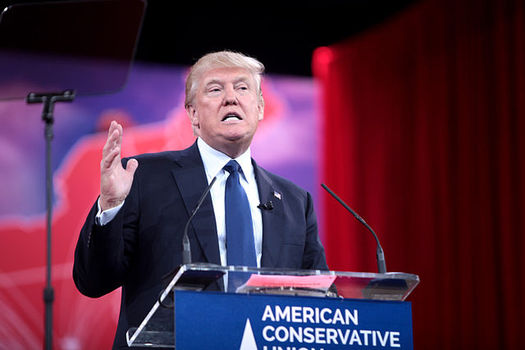 On Veterans Day, Mainers who served their country have their fingers crossed that President-elect Trump will honor his promise to help veterans. (Gage Skidmore)
November 11, 2016
AUGUSTA, Maine – New England is home to about 3,000 paralyzed veterans, and on this Veterans Day, Mainers who served their country say now that Donald Trump has been elected, he needs to fulfill his campaign promise to take care of vets.

Augusta veteran Gary Burns, who served in the U.S. Army's 101st Airborne Division in Vietnam, said when Donald Trump takes the oath of office in ten weeks, he needs to keep the momentum going for reforms that have been made in the Department of Veterans Affairs.

"Well I think what he's got to do in Maine is continue the course they're taking in Maine," he said. "It's not broken; he needs to make sure it continues to be properly staffed and properly funded."

No matter what, Burns said the VA should not be privatized, and he hopes President-Elect Trump gets that message. The lame-duck session of Congress starts next week with many issues important to veterans at stake, including legislation dealing with the backlog of appeals made to the VA.

Joy Ilam, national legislative director of the nonprofit group, Disabled American Veterans, said her organization will be reaching out to Trump's transition team.

"We want to really make sure that they are educated on the needs of America's disabled veterans," she said. "We need to make sure that they understand what's important to veterans, and the changes that we want to have made."

The DAV has 8 chapters and more than 7,000 members in Maine. They help veterans access the health-care system and disability compensation as well as with housing, education and finding employment.
Mike Clifford, Public News Service - ME