MT Lawmakers Have Work to Do for State's Women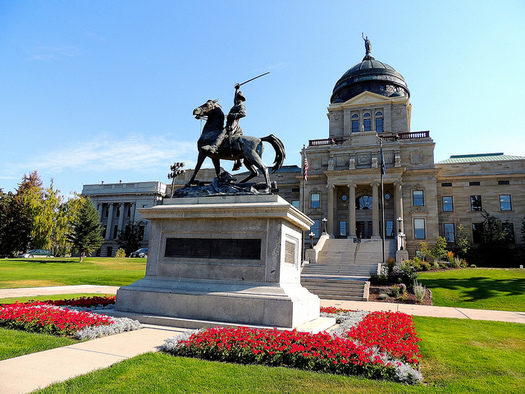 As Montana lawmakers head back to Helena, a report on the economic status of women shows they have some work to do. (Tracy/Flickr)
January 9, 2017
HELENA, Mont. – As the Montana legislative session begins Monday, a report shows the state has a lot of work to do to help Treasure State women improve their economic status.

In the latest "Status of Women in the States" data, Montana receives a grade of D-minus for its policies, and a ranking near the bottom of the list at 45th.

Jen Euell is program director of the Women's Foundation of Montana, one of the organizations that collect data for the report. She says families headed by single mothers are struggling the most.

"In Montana, we know that more than 40 percent of that group are living in poverty," she stresses. "And so that's one of the places where we really feel like some work needs to be done, is to try and ensure that women have the opportunity to make a living in Montana and take care of their families."

Montana women who work full time and year-round make 75 cents for every dollar men in similar jobs make, according to the report.

That means, if current trends continue, women won't see equal pay in the state until 2080. Almost a third of employed women work in low-wage jobs.

Euell says there are a few policies lawmakers could pass that would benefit women this year. One is the Paycheck Fairness Act, which was shot down last year but will be reintroduced in the Legislature. She says in many workplaces, the lack of transparency about pay exacerbates the disparity for women.

"Oftentimes, people are hired at different rates and they don't even know it," she points out. "And so, having an environment in which folks have access to that information and are free to talk about it creates an environment in which women are more likely to be able to negotiate for better wages, and be paid more fairly."

Euell says lawmakers also are likely to see a paid family-leave bill, which could help women who have recently had children. In her view, the toughest problem the state faces is lack of access to quality and affordable child care, due in part to the rural nature of Montana.