Montana Again Among Leaders in Peace Corps Volunteering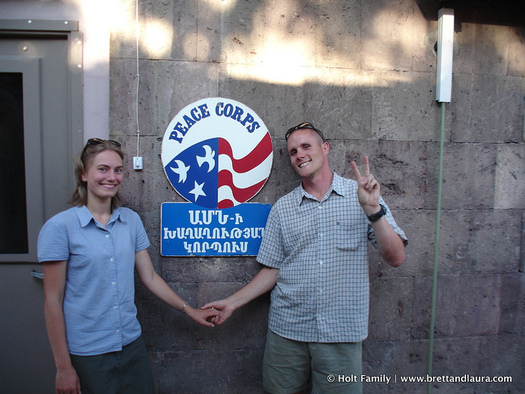 Missoula led the nation for volunteerism in the Peace Corps, based on the number of volunteers per capita. (Brett Holt/Flickr)
February 7, 2017
MISSOULA, Mont. – Year over year, Montana ranks near the top when it comes to producing Peace Corps volunteers, and 2016 was no different. The Treasure State ranked third for number of volunteers per capita, and Missoula ranked first per capita, sending more than 12 volunteers for every 100,000 residents.

Denny Bangs is president of the Western Montana Return Peace Corps Volunteer Association and served in the 1970s. He says part of the reason for high participation rates in Missoula is because of the university located there.

"The idea of public service and international awareness has always been kind of a hallmark of the University of Montana and the Missoula community, so I think it's kind of a good fit," he said.

Bangs says another reason for the high service rate from Montanans could be that Peace Corps volunteers used to train in Bozeman. Now they train in the country they serve in.

Bangs volunteered in Ecuador in 1970. He says after growing up on a small farm in Montana, the Peace Corps gave him an opportunity to see the world, and also see it from someone else's perspective. Afterward, Bangs says he had a new sense of independence and realized how cheap and easy it was to travel.

He says there is a multitude of paths once a person leaves the Corps, including work in the nonprofit sector.

"A lot of people actually will be in a country and they'll see a need in their community that was partially served while they were there as a volunteer but realize that maybe we could do something more, and will come back and work with other people and start nonprofits and stuff," he explained.

He adds that volunteering especially is useful for starting a career in foreign service. Americans who serve for two years in the Peace Corps receive preference in hiring for government jobs. Of his own experience, Bangs says he's made lifelong bonds with some of the Ecuadorians he worked with and still is in contact with them today.