Breastfeeding Protections at Risk with ACA Repeal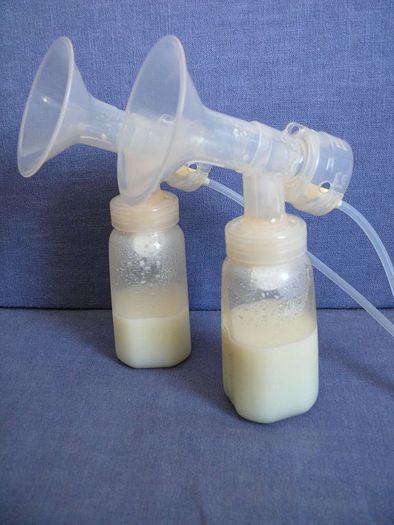 A law that helps support breastfeeding mothers at work is at risk if the Affordable Care Act is repealed. (Wencke g/Wikimedia Commons)
February 23, 2017
LANSING, Mich. – The number of mothers who breastfeed their babies has been on the rise in Michigan, but there are fears the trend won't continue if the Affordable Care Act is repealed. The ACA contains many women's preventive-care requirements, including insurance coverage of lactation consultants and breast pumps for nursing mothers.

Repealing the law would also put the "Break Time for Nursing Mothers" provision at risk, which requires employers to provide reasonable time and space for workers who are nursing.

Jane Whitacre, the executive director of the Michigan Breastfeeding Network, says it's an investment that benefits everyone.

"In giving them accommodations for this really important piece of their lives, happier, more satisfied employees are going to make for a more successful, profitable business," she explained.

She adds that breastfeeding has been shown to offer short and long-term health benefits to both babies and mothers, so parents of breastfed infants are less likely to miss work due to illness. According to the U.S. Dept. of Health and Human Services, women with children are currently the fastest-growing segment of the workforce.

Whitacre says those with office jobs might not understand how important it is for new mothers to have dedicated space and time to express milk, and many women work in fields where there are significant obstacles to breastfeeding.

"But if you work at a fast food or if you're a teacher, or if you work for a road commission and you're outside directing traffic, there are all kinds of jobs that make it really difficult to be able to do breastfeeding," she said.

Since 2010, breastfeeding initiation rates in Michigan have increased by more than 10 percent, and the number of infants who are exclusively breastfed at six months has more than doubled, according to the CDC's 2016 Breastfeeding Report Card.
Mona Shand, Public News Service - MI