Oregon CCOs Offer Innovative Programs for Prenatal Care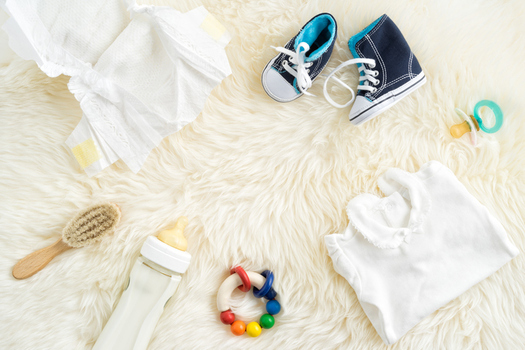 A program in Jackson County gives out vouchers for baby supplies in exchange for families' healthy prenatal and post-natal care. (Redphotographer/iStockphoto)
February 24, 2017
MEDFORD, Ore. -- An innovative program in Jackson County rewards families who practice healthy prenatal and post-natal care with vouchers that can be redeemed for baby products.

Jackson Care Connect, a Coordinated Care Organization in Medford, developed its "Starting Strong" program to give new families access to parenting resources, classes, and more for children up to age 4. Riki Rosenthal, program specialist with Starting Strong, said prenatal care is an important part of keeping moms and children healthy.

"There's a lot of benefits to that," Rosenthal said. "So we know that preventive medicine helps keep mom healthy, and then also, mom being healthy sets up the babies and the children to be healthy in the long run, as well."

The voucher program works as an incentive for activities like getting regular medical checkups for babies and meeting with WIC, the nutrition-supplement program for women and children. Families who complete the activities can redeem vouchers for items ranging from diapers and car seats to cooking equipment.

In addition to the voucher program, Starting Strong offers infant massage classes, lactation support, and group gatherings on parenting and baby care topics.

Rosenthal said prenatal care can help prevent a lot of health complications down the road, and can also help mothers feel ready for labor and delivery - as was the case for one mother who spoke with her.

"I remember her coming into the store and saying that she felt incredibly empowered and ready to have her baby," Rosenthal recalled. "And in the long run, she ultimately had an emergency Caesarian section, which ended up with baby significantly overdue - but she still came back and felt like she was prepared to handle that."

Starting Strong can help Spanish speaking families as well, with Spanish speaking staff on the first Tuesday and third Thursday of each month, and bilingual customer service.

In northwest Oregon, Columbia Pacific CCO provides a similar prenatal voucher program online.