Calls for a Unified Approach to Fight Hunger in Ohio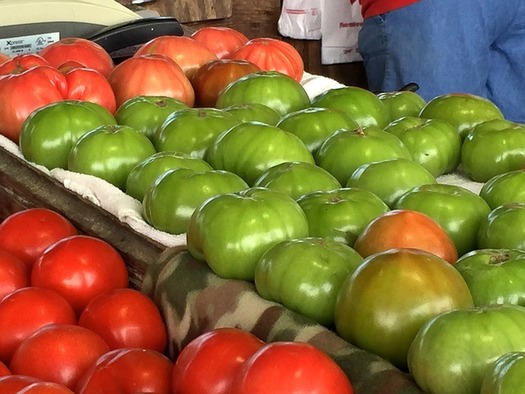 The Ohio Agricultural Clearance Program helps farmers distribute surplus product to local food banks. (Pixabay)
February 24, 2017
COLUMBUS, Ohio – Anti-hunger groups and farmers are joining forces to call for a comprehensive approach to fighting hunger in Ohio.

At the statehouse on Thursday, over 200 food bank partners, farmers and legislators gathered to discuss the scope of hunger and what can be done to better support the state's relief network.

Chad Buurma, president of Buurma Farms in Huron County, was there. His operation participates in the Ohio Agricultural Clearance Program, which helps farmers distribute surplus product to local food banks. He said many folks just don't realize the need.

"I'm seeing people that I've known all my life and they're there getting vegetables, things that I take for granted. I see them there and they're getting food because they need it," Buurma said. "It breaks your heart in a sense, but it's also very satisfying to know that you can help out in that particular way."

Currently, the Ohio Agricultural Clearance Program and the state's other anti-hunger programs are run separately with limited flexibility. The Ohio Association of Foodbanks is asking state leaders to unify the programs under one $30 million request in the biennial budget.

The association said it would streamline operations, reduce costs and improve the state's hunger response.

Buurma said investments in hunger relief programs do more than just address food insecurity. He said there are ripple effects throughout the economy.

"I'm using boxes that are bought locally; truck drivers paying fuel taxes; these workers are getting extra money," Buurma said. "You know what they're going to do with it? They're going to go to town, they're going to buy groceries, they're going to buy gasoline, they're going to buy whatever they need. So much of this money is going right back into the Ohio economy."

Gov. John Kasich's proposed budget included no increased investment for hunger programs. But with one in six Ohioans facing food insecurity, hunger-fighting advocates believe funding for food banks and programs that help the state's most vulnerable should be a priority.