Children's Advocates Call GOP Health Bill "Wrong for PA Kids"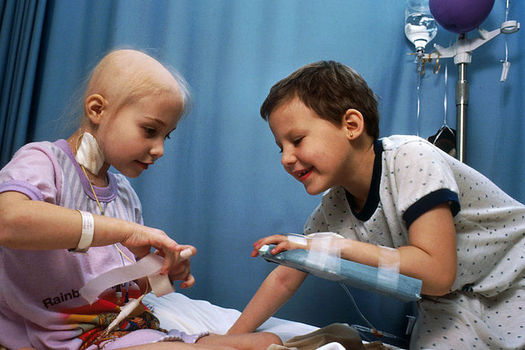 Children with serious illness or accidents could exceed the individual cap on Medicaid proposed as part of the new federal healthcare legislation. (Bill Branson/Wikimedia Commons)
March 8, 2017
HARRISBURG, Pa. – Some children's advocates are saying the bill introduced in Congress as a replacement for the Affordable Care Act would be bad for kids in Pennsylvania. The American Health Care Act would put a cap per person on Medicaid spending, and set a maximum amount available for individuals based on factors like age or disability.

Joan Benso, the president and CEO of Pennsylvania Partnerships for Children, says if a child is in the category for typically healthy children and has a serious injury or chronic disease like asthma, medical expenses could easily exceed that cap.

"The State of Pennsylvania or their parents would be solely responsible for the full cost of those services, rather than having the historic cost-sharing we've had with the federal government," she explained.

Benso emphasizes that the impact on children with disabilities is still unclear. Those supporting the reform legislation say it would give states more flexibility in health-care spending.

The Medicaid caps could add millions of dollars a year to state health-care costs. And as Benso points out, Pennsylvania is already dealing with a budget deficit of about $3 billion.

"And at the end of the day, what we assume will happen is, services to kids delivered under Medicaid would be cut," she said.

Medicaid currently covers about 2.8 million Pennsylvanians, including 1.2 million children.

Under the Affordable Care Act's Medicaid expansion, more than 600,000 Pennsylvanians got health insurance. But Benso notes the current bill would end that expansion in 2020, leaving the state to pay for any additional Medicaid enrollees, and reducing the federal share for coverage of current expansion enrollees.

"And we assume at that point in time, the state won't be able to pick up that additional cost and adults will lose coverage, including adults that are parents," she added.

Benso also noted that parents' access to health insurance can have a profound effect on their children's health and well-being.
Andrea Sears, Public News Service - PA