Corn Crops Being Monitored by Robots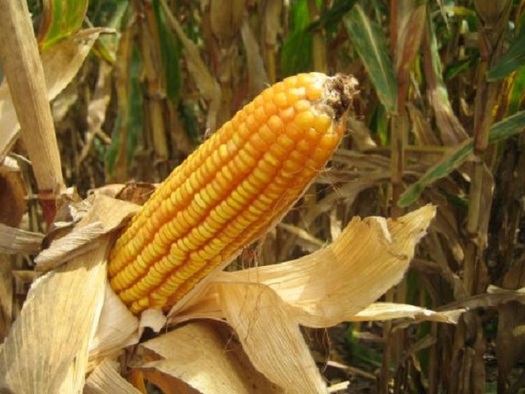 Much of the corn grown in Indiana is used for grain, but popcorn also is a top commodity. (usda.gov)
April 11, 2017
INDIANAPOLIS – Severe weather brought on by climate change is threatening crops in Indiana and across the U.S., and a study is underway at the University of Missouri to determine how corn grows in drought conditions. It's part of a grant by the National Science Foundation and university engineers have built robots to monitor soil and air temperature, humidity and light levels.

Electrical engineering and computer science professor Gui DeSouza, says crops are struggling with the changing weather and won't be able to produce enough food for a world population of nine billion by 2050, as they're learning firsthand.

"Last year, for example, we were trying to plant," he said. "A sequence of very intense rain came and we had to start over from scratch. So, plants are subjected to a lot more stress than they used to be."

DeSouza says the idea is to find plants that can resist the changing climate, and that may mean developing new genotypes.

DeSouza explains how the technology works, saying measurements are taken from a mobile sensing tower in the field, and if plants are under stress, the robots are sent out.

"So, we study different types of corn, different types of sorghum, and we're looking at those areas and trying to identify when the plants are not responding well, or responding better than the other areas," he explained. "And the mobile robot can go and inspect individual plants."

DeSouza says science has to adapt to the changing conditions, with an end goal of producing crops that are able to feed as many people as possible, and for that, there's much more work to be done.

"We want to collect more and more data and be able to address those issues, but we don't expect those questions to be answered completely," he added. "Every time in research you ask one question, you find a few more that you don't understand, that you have to pursue."

The states that produce the most corn every year are Iowa, Nebraska, Minnesota, Illinois and Indiana.
Veronica Carter, Public News Service - IN