Obamacare Still in Play, NY Could Lose a Lot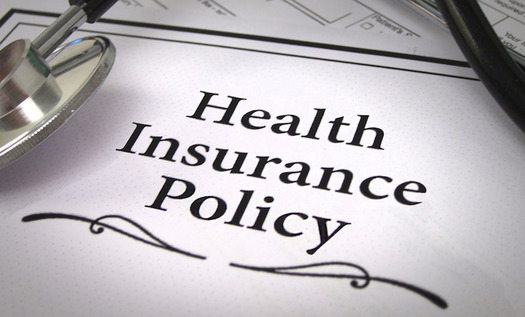 Advocates say 2.7 million New Yorkers would lose insurance under the Republican health care plan. (Creative Commons Photo Credit:
Source
)
By Andrea Sears, Public News Service - NY - Producer, Contact
April 13, 2017
NEW YORK – When Congress returns from recess, repealing the Affordable Care Act could be back on the table, with some changes that critics say would cost New York billions of dollars.

Republicans in Congress have been drafting a new bill to replace the ACA, commonly known as Obamacare.

Opponents say that, like the American Health Care Act, or AHCA, that failed last month, the new bill would give tax breaks to the rich, take health care away from 24 million Americans, slash Medicaid, and raise health care costs.

Elizabeth Benjamin, co-founder of Health Care for All New York, says it would be bad for the country, and even worse for New York.

"The budgetary impact on New York state would total nearly $7 billion in the first four years alone, causing a loss of coverage, jobs and other negative impacts on New Yorkers," she points out.

Republicans say their bill would return control of health care to the states and restore the free market. But Benjamin says 2.7 million New Yorkers would lose coverage.

According to Helen Schaub, New York state director of policy and legislation for 1199 SEIU, one amendment to the bill, sponsored by two New York Republicans, would affect New York alone by withholding federal funds from the state equal to the amount of Medicaid costs the state shifts to counties.

"So it was essentially a $2.3 billion cut to Medicaid financing in the state, which we know would have very significant consequences," she explains.

Schaub adds that a study by George Washington University found New York would lose 33,000 jobs under the AHCA as health care institutions dealt with the loss of funding.

Benjamin notes that before the Affordable Care Act, there were only 19,000 people enrolled in New York's individual insurance market. With Obamacare, that increased to 360,000 and premiums dropped an average of 53 percent.

"Under their proposal, not only will those premium reductions be wiped out, we can expect to see 15 to 20 percent or more premium increases," she stresses.

On Tuesday President Donald Trump once again said repeal and replacement of the Affordable Care Act is a top legislative priority.