Report: Millions of "Masked" Dollars Go to Affluent Schools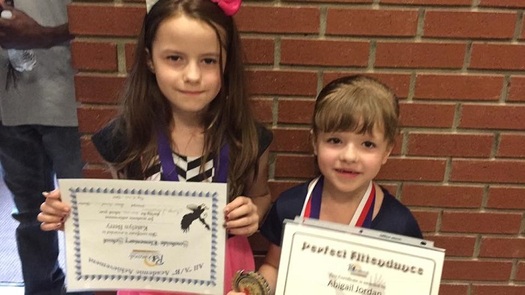 PTAs raise millions of dollars for schools around the nation, but a new report says most of the money benefits children in more affluent neighborhoods. (Victoria Jordan)
April 20, 2017
BALTIMORE – A new report looks at how much money is being raised by Parent Teacher Associations across the country, and reveals that schools in wealthy districts benefit the most.

The Center for American Progress (CAP) examined the top 50 PTAs in the nation, which raised $43 million in the 2013-2014 school year.

And when there are no rules about how to distribute those donations, Scott Sargrad, CAP's managing director of K-12 education policy, says children at schools in poorer neighborhoods aren't getting much beyond what the state allocates them.

The researchers found once guidelines were in place to distribute the money fairly, parent donations didn't drop off – and he cites two Maryland counties as examples.

"And we compare Montgomery County with Anne Arundel County and found there wasn't much of a difference in parent fundraising across the two counties," Sargrad states. "So, that says to us that it's likely that having this kind of a policy doesn't actually inhibit parent donations."

Sargrad says this so-called "masked money" goes to schools to pay for field trips, art, music instruction, new computers, after school programs, supplies, clubs and sports.

The report suggests districts take action to create guidelines that ensure PTA funds are distributed equitably.

Catherine Brown, vice president of education policy at CAP, says the schools getting the lowest amount of private donations tend to be populated heavily with children of color, and research has shown that money invested in disadvantaged schools results in better education.

"How can we make those systems more equitable?" she raises. "How can we provide students who are poorer with all of the high quality teachers?

"They come to school with greater needs, there's a vocabulary gap before they even get to kindergarten, so they really need even greater investments in order to achieve their full potential."

The report says private donations to schools have been increasing over the years. A study by Indiana University at Bloomington found PTAs raised $300 million dollars more in 2010 than in 1995.