New Report: Medicaid Improves NH Health, Especially for Kids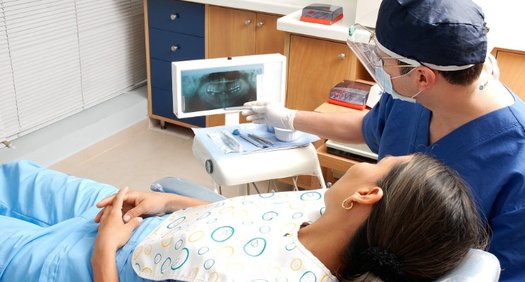 A new report says 33 percent of rural New Hampshire children get their health care from Medicaid, compared to 22 percent of urban children in the state. (Pixabay)
June 8, 2017
CONCORD, N.H. – Even as it faces more than a trillion dollars in proposed funding cuts, a new report finds Medicaid is making significant health improvements for folks who live in rural parts of New Hampshire – and it says that's especially true for children.

The report from the Georgetown University Center for Children and Families says Medicaid plays a major role for people who live in small towns.

Tricia Brooks, a senior fellow at the center, says the Granite State is following the national trend.

"Medicaid covers a larger share of children and families in these rural areas," she points out. "In New Hampshire, 33 percent of children in rural areas and small towns receive coverage through Medicaid, compared to 23 percent in urban areas."

The report says in 14 states, more than half of the children living outside of metro areas receive health benefits from Medicaid and the Children's Health Insurance Program.

And among New Hampshire adults, 11 percent in rural areas and 8 percent in urban areas are Medicaid enrollees.

Joan Alker, executive director of the Georgetown University Center for Children and Families, says this means the proposed cuts to Medicaid would have an outsized impact on people who live in rural communities.

"Children and families living in small towns and rural areas risk losing access to health care and their protection from rising health care costs as Medicaid funding is cut, as congressional leaders are currently thinking about," she points out.

Brooks says it isn't only children who are seeing the health benefits from state's Medicaid expansion under the Affordable Care Act.

"Because of the Medicaid expansion, the rate of uninsured adults in these rural areas in New Hampshire has dropped from 17 to 12 percent, which is really significant when you think about the importance of health coverage," she points out.

Interactive maps with county-level information can be found on the Georgetown Center's website.




Mike Clifford, Public News Service - NH