Supreme Court Decides Trump Travel Ban Can Partially Go Ahead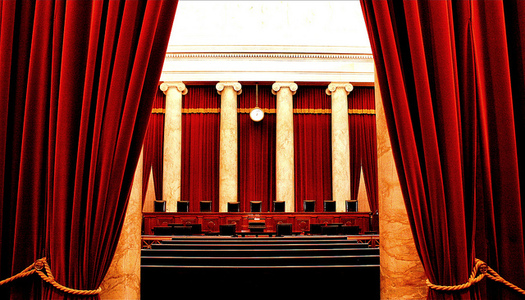 The U.S. Supreme Court has agreed to hear cases on President Donald Trump's so-called travel ban in October. (Phil Roeder/Flickr)
June 27, 2017
SEATTLE – President Donald Trump is celebrating a victory in the U.S. Supreme Court, where justices decided on Monday to let parts of his so-called travel ban go into effect.

The court will hear the case in October, but in the meantime the Trump administration can bar travel from six Muslim-majority countries, so long as the person does not have a "relationship with a person or entity in the United States."

Rich Stolz, executive director of the immigrant and refugee advocacy group OneAmerica in Washington state, says the decision likely means people fleeing violence from these countries will be turned away and also contributes to fear among citizens in the United States.

"There's already a significant amount of fear and concern in Muslim communities and other communities both impacted by this executive order but also worried about the posture of this administration against Muslims and religious and ethnic minorities," he states.

Stolz says this decision also is likely to embolden members of Congress and the Trump administration to slash the budget for refugee resettlement.

Trump says the decision is a "clear victory" for national security.

Two federal appeals courts had blocked parts of the executive order but Trump asked that these rulings be stayed while the Supreme Court looks at the case.

Stolz says the state is expecting about 3,000 refugees in 2017 and should prepare to receive as many as possible. He says the ban discriminates against people based on their religion and hopes the state's leaders will stand up against it.

"I think it'd be important for Washington state to communicate as strongly as possible through its leadership, through its Congressional delegation, that we are committed to remaining a nation and state that will welcome refugees," he states.

The six countries affected by travel restrictions are Iran, Libya, Somalia, Sudan, Syria and Yemen.