Small Business Leaders: Discrimination Bad for Business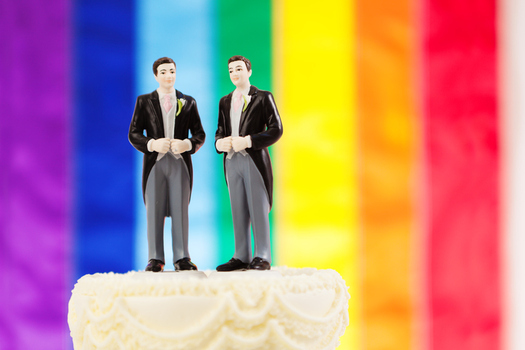 Sixty-five percent of Colorado small-business owners oppose denying services to LGBT people based on religious beliefs. (Getty Images)
June 28, 2017
DENVER - Business groups are keeping a close eye on the U.S. Supreme Court after its decision to hear a case involving a Colorado baker who refused to make a wedding cake for a gay couple, citing religious objections.

Tim Gaudette, Colorado outreach manager for the group Small Business Majority, said most Americans oppose policies that allow businesses to use religion as a reason to discriminate.

"Bringing religious views into business is not the right business practice," he said. "It's not good for the state, not good for the economy and, really, not good for their business."

The Supreme Court announced Monday that it would hear the case, Masterpiece Cakeshop Ltd. vs. Colorado Civil Rights Commission. The commission found that the baker violated a state law that prohibits businesses from discriminating based on sexual orientation. The bakery's owner claimed his right to freedom of expression was being violated, and said in court he believes "he would displease God by creating cakes for same-sex marriages."

Laura Reinsch, political director for the group One Colorado, agreed that freedom of religion is a fundamental American right but argued that the First Amendment doesn't give anyone the right to impose their beliefs on others. She said businesses that are open to the public should be open to everyone on the same terms.

"That includes customers who are lesbian, gay, bisexual, transgender or queer," she said. "Nobody should be turned away from a business or denied service, or fired or evicted, simply because of who they are."

According to a December poll by Chesapeake Beach Consulting, 65 percent of Colorado small-business owners oppose denying services to LGBT people due to religious beliefs. Gaudette noted that more than 60 percent of the business owners surveyed believe wedding services should be provided for same-sex couples.

"Businesses can and should market the way they would like," he said. "However, protecting discrimination by law is not viewed as a 'best practice' in business; it's actually quite discouraged."

The lower-court ruling is online at scotusblog.com and the poll is at smallbusinessmajority.org.