Missouri Gets Mixed Grades for Its Approach to Opioid Epidemic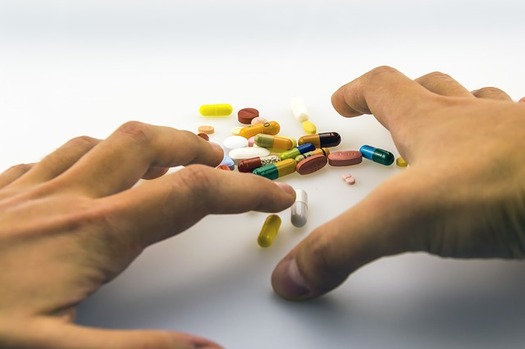 More than 75 percent of heroin users were first introduced to opioids through prescription drugs. (Emilian Danaila/Pixabay)
July 10, 2017
ST. LOUIS – The numbers are staggering – about 60,000 Americans died of drug overdoses in 2016, more than 600 in the St. Louis area.

As public health officials scramble for solutions, Ted Cicero, author of "The Changing Face of Heroin in the United States," says Missouri serves as an example – both for what should and shouldn't be done.

It's the only state without an electronic prescription-drug monitoring program, after a bill was tabled on the final day of the legislative session.

But some counties now do their own prescription monitoring. And Cicero points out Missouri also is among a handful of states to sue opioid manufacturers. He maintains those drug makers deserve to be penalized.

"Any monies that could come from that should be really spent on ways in which we can provide treatment that usually is very costly," he states.

Cicero, a psychiatry professor at Washington University in St. Louis, says treatment doesn't always work initially, but he says it does work. He adds schools also need to put a priority on teaching prevention.

This month, St. Louis County is expanding its prescription drug monitoring system, which went live in April.

Cicero says anecdotal data has shown some alarming findings – that drug dealers with clients who have died don't lose business. Instead, he says, people who are addicted will seek out that dealer.

"They think that person must really have good stuff, if people are overdosing and dying," he states.

Cicero adds his research points to another challenge – in many cases, people with an addiction say they aren't afraid of overdosing, because they assume emergency responders will have Narcan, a medication to immediately reverse the effects of opioids.

Kevin Patrick Allen, Public News Service - MO