NM Residents Encouraged to Speak Out on Endangered Wolf Plan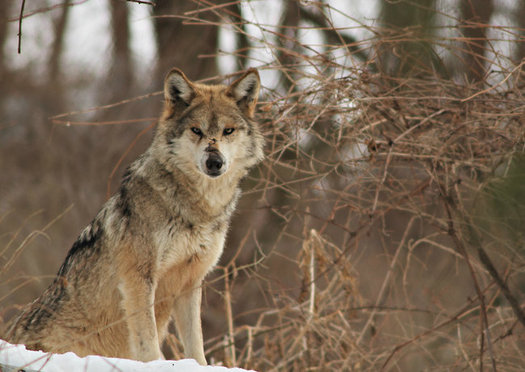 Conservation groups say New Mexico and Arizona are at a tipping point for the recovery of Mexican gray wolves in the wild. (Defenders of Wildlife)
July 19, 2017
ALBUQUERQUE, N.M. - New Mexico residents can tell the U.S. Fish and Wildlife Service what they think about a revised Mexican wolf recovery plan in Truth or Consequences on Thursday and Albuquerque on Saturday.

The plan aims to increase the wolf population that roams northern New Mexico and Arizona, enough to eventually remove them from the endangered-species list. According to the government, 320 wolves would create a stable population for recovery, while wolf biologists contend at least 750 are needed.

Bryan Bird, southwest program director for Defenders of Wildlife, said he believes the current plan is biologically indefensible.

"It's indefensible because it has a predetermined number of wolves that we're going to allow back into this ecosystem," he said.

Bird said finding the balance that allows wolves to thrive also means diversifying the gene pool of the 113 closely related wolves that now inhabit northern Arizona and New Mexico.

While some ranchers and elected leaders in rural New Mexico have pushed back on the wolf recovery plan because of attacks on livestock, Bird said Defenders of Wildlife has seen coexistence prove successful in other parts of the country.

"We work on grizzly bear coexistence in Montana and Idaho, we work on panther coexistence in Florida," he said, "and in both those places, we've had great success."

The public comment period for the Wolf Recovery Plan in New Mexico and Arizona ends on Aug. 29.

The public meetings will be held from 6 to 9 p.m. Thursday at the Civic Center, 400 W. Fourth St. in Truth or Consequences, and from 2 to 5 p.m. Saturday at the Crowne Plaza Hotel, 1901 University Blvd. in Albuquerque.