Health Care Advocates: Trump's Threat Could Sabotage ACA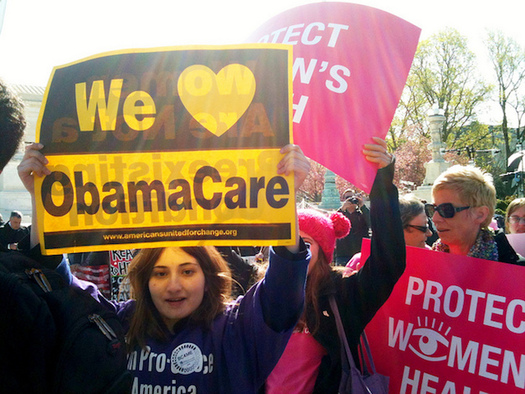 Ending subsidies would force insurers to leave the marketplaces or raise premiums, health care advocates say. (LaDawna Howard/Flickr)
August 1, 2017
NEW YORK – Ending federal health-insurance subsidies would make prices go up almost immediately, according to healthcare advocates.

Following the failure of Senate efforts to repeal the Affordable Care Act, President Trump reiterated his threat to sabotage the law by ending required payments to insurers. Those subsidies, totaling about $7 billion a year, help reduce copayments and deductibles for families with incomes of less than 250 percent of the federal poverty level.

Frederick Isasi, executive director of Families USA, says ending those subsidies would throw millions of Americans off their insurance.

"We could see many, many insurers pulling out of the private marketplaces," he says. "So many of the families that are relying on coverage through the Affordable Care Act could see coverage disappear almost instantaneously."

Senior administration officials reportedly are meeting with Trump Tuesday to discuss the subsidies, and a decision on their future could be announced after that meeting.

If the subsidies are stopped, rather than pulling out of the marketplaces the insurance companies might simply raise prices. But according to Isasi, the effect would be much the same.

"They would have to significantly increase premiums," he adds. "Estimates are around 20 percent, so there could almost immediately be a 20-percent increase in premiums for America's families."

Ending the subsidies also would affect members of Congress whose insurance was moved to the exchanges under the Affordable Care Act.

Isasi points out that if Trump does stop the subsidies, Congress could step in and authorize the payments.

"The Congressional Budget Office has said because these payments are assumed in the budget baseline, it would be at no cost," he explains. "It would be a very simple thing that could be done on unanimous consent, if they wanted to."

He adds that "unanimous consent" would constitute a veto-proof majority.