Cheeky Austin Protesters 'Moon' KKK at 1993 Texas Capitol Rally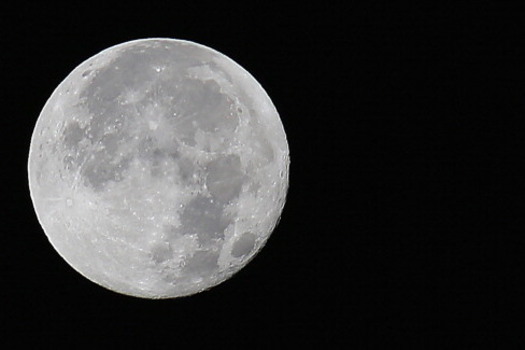 In 1993, a group of Austin protesters gave KKK members a "full moon" at the Texas State Capitol. (Bennett/GettyImages)
August 22, 2017
AUSTIN, Texas – No one is quite sure whether it was the beginning of the "Keep Austin Weird" movement, but a counter-protest to a 1993 Ku Klux Klan rally at the State Capitol certainly lived up to the motto's spirit.

Almost 25 years ago, a group of folks in Austin was tired of annual KKK rallies at the Capitol - and staged what they called Great Mass Mooning of the Klan in January 1993. Some participants in the huge counter-protest dropped their pants on cue to show the Klansmen they were the real butt of the joke.

Richard Boland was one of the hundred or so to expose his... well, opinion.

"I remember it because it was such a good time," he says. "I enjoyed it. It ended up being a lot bigger counter-protest than I expected. Naked disrespect, by all means."

The Klan chose to rally at the Texas Capitol in protest of the state's newly-declared Martin Luther King Junior Day holiday. Boland says he isn't sure if that form of counter-protest was any more effective than the others, but he did hear of a few other so-called "mass moonings" in the years that followed.

Contemporary white supremacist rallies and counter-protests have taken on a much more serious tone. Police and authorities say they're concerned about the presence of assault rifles and other weapons.

But documentary filmmaker John Spottswood Moore has been researching the mooning for his movie, "When We Were Live." He says it worked to put an "end" to the Klan's self-importance.

"I think that it's a great tactic," he notes." "We can be comical, we can be creative. They want you to yell and scream, and fight and give them reasons why they can say, 'Look, these people are just as bad as us.' We don't have to stoop to their level."

Moore says there was even a theme song for the mooning - a reworking of, 'If You're Happy and You Know It,'" Moore added. "He says it included these lines: "If you're happy and you know it, bare your butt to show it - if you're happy and you know it, moon the Klan."
Mark Richardson, Public News Service - TX