Illinois' Legal Climate at All-Time Low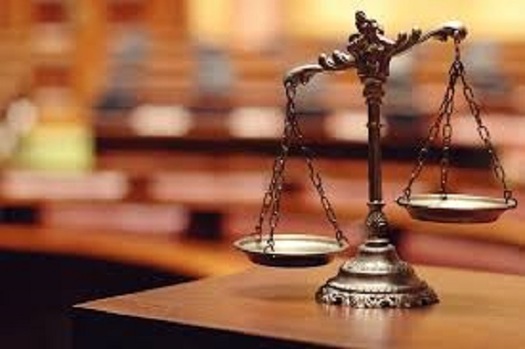 Illinois is ranked 48th when it comes to its legal climate. (instituteforlegalreform.com)
September 14, 2017
SPRINGFIELD, Ill. -- A new report says if Illinois wants to attract and keep businesses, it needs to lose its reputation for having an open door to out-of-state attorneys bringing big litigation cases.

A Harris poll that ranks states on their lawsuit climate, including unfair litigation and large verdicts, has ranked Illinois near the bottom. Curt Mercadante, with the U.S. Chamber Institute for Legal Reform, said these big cases clog up the courts for local residents who may need them.

He added Illinois doesn't need another reason for residents or businesses to leave, because the state is facing major financial problems.

"Certainly it can't afford to have businesses looking at the state and wincing when they consider coming there," Mercadante said. "And so any time a state can do something to improve the ability to attract new businesses, it means jobs."

Illinois has been ranked among the bottom five states for the last 10 years.

According to the 2017 Lawsuit Climate Survey, 85 percent of senior company attorneys and other executives said a state's lawsuit environment is likely to impact important business decisions at their company - including where to locate or expand.

Mercadante said Illinois struggles to keep businesses from choosing to set up shop in some of its neighboring states, such as Indiana.

"What these executives are saying is legal climate is clearly, absolutely one of those factors that we look at," he said. "And so all things being equal, you look at Indiana and you look at Illinois, the legal climate is something that clearly tilts in the favor of locating, or expanding, in Indiana."

Mercadante said nearly 30 percent of all asbestos lawsuits in the entire country are filed in Madison County, and more than six-in-ten of Cook County's cases are from out of state.

"Plaintiffs' attorneys from around the country know that these are very friendly jurisdictions in terms of friendly to the plaintiff's attorney," Mercadante said. "And so they bring all their lawsuits to Cook and Madison counties and taxpayers are footing the bill - largely supporting out-of-state plaintiffs."

According to the report, South Dakota ranked first for having laws in place that keep out-of-state attorneys from clogging up local courts with lawsuits. Missouri and Louisiana were the only states scoring worse than Illinois.