Wyoming Children See Impacts of Economic Downturn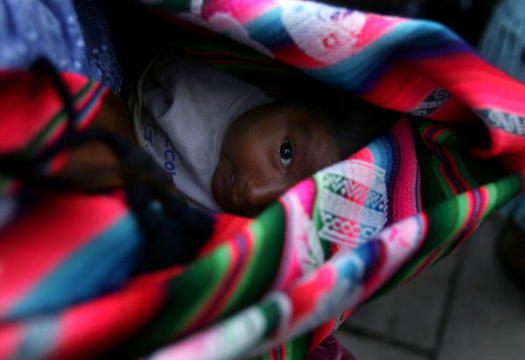 Native American children in Wyoming still are more likely to live in poverty than are white children. (Getty Images)
September 28, 2017
CHEYENNE, Wyo. – While Wyoming continues to struggle economically, the state's child poverty rate of just over 10 percent in 2016 was the third lowest in the nation, behind New Hampshire and Hawaii, according to new data from the U.S. Census Bureau.

The new "American Community Survey" found Native American and Latino children are still more likely to live in poor families than white children.

Wenlin Liu, an economist with Wyoming's Economic Analysis Division, says growing up poor can have long-lasting impacts.

"If children are in poverty, they may not have as many opportunities – get enough education, get enough health care," he points out. "So after they grow up, they may have some disadvantage."

The number of people in Wyoming without health insurance is essentially holding at just over 11 percent, but Liu notes 39 other states saw their uninsured rate fall significantly last year.

He says before the Affordable Care Act went into effect, the state ranked in the middle of the pack, but by 2016 Wyoming had the seventh highest uninsured rate nationally.

Wyoming is one of 20 states that did not elect to expand Medicaid coverage under the ACA.

The bureau found the percentage of people living below the federal poverty level in Wyoming still is below the national average.

Liu says challenges faced by the oil and gas industry have had a big impact on Wyoming's working families.

"Though Wyoming's poverty rate was 11.3 percent, that's still – relative to other states – is still low," he states. "But for 2015 Wyoming's poverty rate ranked 10th lowest in the nation."

The new statistics show nearly 65,000 Wyoming residents are living in poverty. Liu notes that while the national median household income rose by 2 percent, Wyoming saw a slight drop to just under $60,000 dollars a year.


Eric Galatas, Public News Service - WY