Analysis: Cost, Ineffectiveness of NC Death Penalty Drives Decline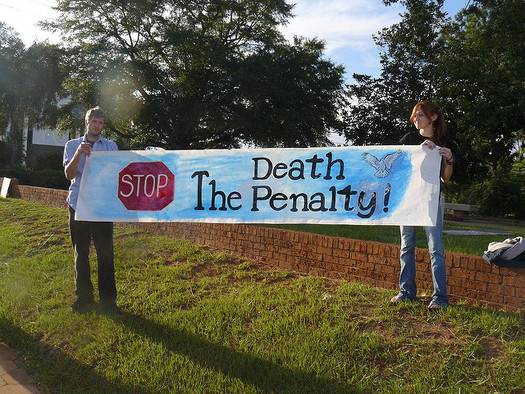 Declining use of the death penalty in North Carolina, coupled with a drop in public support, may indicate the punishment isn't a viable option for prosecutors to use. (Kurt Morrow/flickr)
October 10, 2017
RALEIGH, N.C. – The human and financial cost of the death penalty is taking its toll on the punishment. Death sentences have declined by 90 percent in North Carolina since the 1990s, and data and feedback from district attorneys suggest capital punishment has had its day in the Tar Heel State.

There've been five death sentences in the last five years, compared with 140 in the same length of time in the 1990s.

At the same time, the state's murder rate has declined, indicating a correlation that may surprise some, explains Robert Dunham, executive director of the nonpartisan Death Penalty Information Center.

"The murder rate drove death sentencing," he says. "Death sentences had nothing to do with the rate of murders. The public has become much more aware of systemic problems with the death penalty."

Dunham points to the number of exonerations in recent years of inmates on the state's death row and conversion of sentences from death to life in prison without the possibility of parole as examples of the systematic problems. Supporters of the death penalty argue it is still needed in the most heinous of crimes.

The latest Pew research finds that support of the death penalty is declining among conservatives. Nationwide opposition to the punishment is the highest its been since 1972. Dunham says that's because people are beginning to understand that the system of capital punishment isn't as simple as an "eye for an eye."

"Conservatives are becoming more and more aware that the death penalty they support in theory is not the death penalty that North Carolina and the United States as a whole has in practice," he explains.

Additionally, according to the North Carolina Office of Indigent Defense Services, the average cost of a capital case is four times higher than cases where prosecutors did not pursue the death penalty.
Stephanie Carson/Shaine Smith, Public News Service - NC