Report: Barriers to Success Still Pervasive for Minority Children in Iowa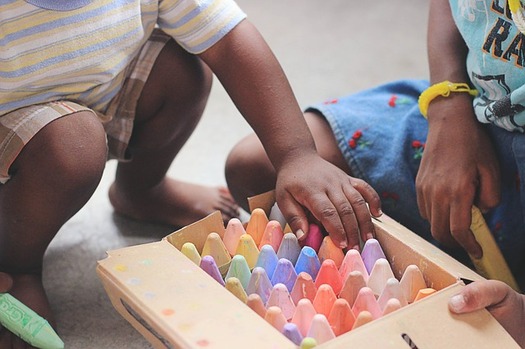 African-American children face some of the greatest barriers to success, especially in the South and Midwest, according to the annual "Race for Results" report. (StockSnap/Pixabay)
October 24, 2017
DES MOINES, Iowa – The civil-rights era ended fifty years ago but an annual report indicates that significant barriers still exist for children of color and immigrants wanting to reach their full potential.

The Annie E. Casey Foundation's "2017 Race for Results" report shows the playing field is far from level. Forty-eight percent of Iowa's poor children are black or African-American and 30 percent are Hispanic or Latino.

Anne Discher with the Child and Family Policy Center acknowledges that some people believe the issue of race in the United States was addressed long ago, but she says the data shows something else.

"That we never did put challenges of racism and racial disparities to bed," she says.

The report makes three recommendations to help alleviate barriers to children's success: Keep families together and in their communities, help children meet key developmental milestones, and increase economic opportunity for parents.

The report shows the median household income for a white family is about $72,000 a year while the median household income for an African-American family is slightly less than $27,000.

Discher says we're still seeing the impact of current and former policies such as redlining. Redlining was a Federal Housing Administration practice of selecting communities in which they wouldn't provide home loans. Those communities that were predominantly populated by minorities were marked in red and ineligible for mortgage lending.

"Home ownership is one of the main ways Americans acquire assets, that they acquire equity over time," she explains. "It's equity you can borrow against to start a business or send a kid to school or to react to a family crisis."

The in-depth report ranks opportunities and progress on a scale of 1 to 1,000 nationwide. African-American children had a composite score of 369 and Latino children 429, compared with white and Pacific Islander children who scored higher than 700.
Kevin Patrick Allen, Public News Service - IA