Federal Plans Could Reverse Ohio's Progress on Poverty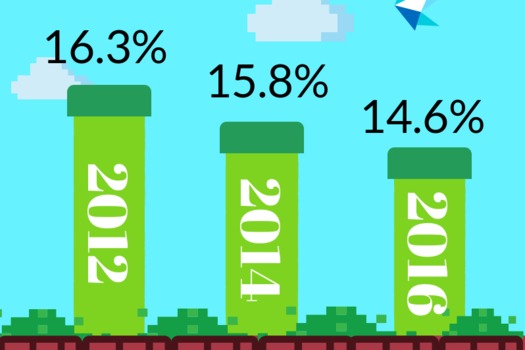 Ohio poverty rates have made modest declines in recent years. (Coalition on Human Needs)
October 30, 2017
COLUMBUS, Ohio – Ohio is making strides in fighting poverty, but a new report from the Coalition on Human Needs and the Ohio Association of Foodbanks warns that progress could be undermined by proposed cuts at the federal level.

According to the findings, Ohio's poverty rate has improved modestly in recent years, down to 14.6 in 2016 from 16.3 in 2012.

Joree Novotny, director of communication at the Ohio Association of Foodbanks, says even more Ohioans could be lifted out of poverty with continued job growth and investments in federal and state programs for struggling families.

"We can reduce poverty and hunger and improve opportunity," she states. "Our country's existing, proven programs like SNAP, Medicaid and many others have driven progress toward those goals, and now is not the time to strip the rug out from under the seat of our everyday families."

The 2018 budget passed by the U.S. House of Representatives would cut about $3 trillion over a decade to a range of programs and services that help low and moderate-income Americans. The Trump administration maintains the cuts will create jobs and boost the economy.

The report notes 2 million Ohioans exited poverty on average annually between 2009 and 2012, thanks to anti-poverty programs.

These are programs that the executive director of the Coalition on Human Needs, Deborah Weinstein, contends elected leaders should be protecting.

"Instead of investing so that children can grow up and contribute in the economy, they are taking those investments away, and amazingly they would put trillions of dollars into tax cuts for the very richest among us and corporations," she states.

Weinstein adds that with the country edging closer to pre-recession poverty rates, now is not the time to turn back progress.

"We still have more than 40 million people poor in this country," she points out. "There's been progress for children but we still have 18 percent of children living in poverty and that's just not acceptable."

In Ohio, 1.6 million people live in poverty.