Bill Would Help Relieve WA Social Workers of Student Debt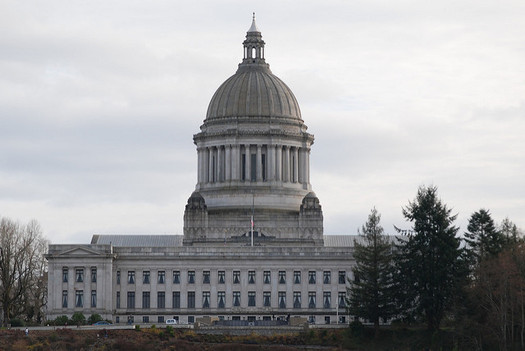 A hearing is scheduled today on a bill that could help more 80 percent of social workers with student debt repay their loans. (Steve Voght/Flickr)
January 18, 2018
OLYMPIA, Wash. — The annual turnover rate for children's services social workers is more than 20 percent in Washington state. Could a bill to relieve them of their student loan debt help retention and recruitment?

The state Senate Higher Education and Workforce Development Committee is holding a hearing today on Senate Bill 6259, which would create a loan repayment program for children's services social workers.

Sandy Hilzendeger, a social worker who works with foster children at the Department of Social and Health Services in Spokane, has been paying off her college debt since 2003. She said it hangs like a cloud, but added debt is even harder on people starting in the field, and can lead to difficult decisions at home.

"Whether they put food on the table for their families, they have that little bit of extra to spend on their own kids, for the newer folks, it is a much larger burden for them," Hilzendeger said.

More than 80 percent of children's services social workers have student loan debt, sometimes greater than their annual salary. The program would help repay up to $50,000 of debt.

Hilzendeger said the high turnover rate fuels a never-ending cycle, because once a person quits, their workload is given to someone else. That increased workload can be demoralizing and can push more people out of social work.

She said a debt-repayment program would be an enticing package for people coming out of college.

"This helps bridge that gap a little bit of maybe a choice of this job versus another that doesn't offer any student debt help," Hilzendeger said. "I think that would definitely help encourage especially new people out of college, or maybe people who have had some student loan debt for a while. Maybe we could get some of those people back."

The Washington Federation of State Employees said it's been working to improve retention rates for child-services social workers, and secured higher pay in their last contract with the state. The union has also been working to decrease workloads, and it said a student debt repayment program would help ease the burden on these workers.
Eric Tegethoff, Public News Service - WA