Bill Watch: Hoosier Lawmakers Tackle Environmental Issues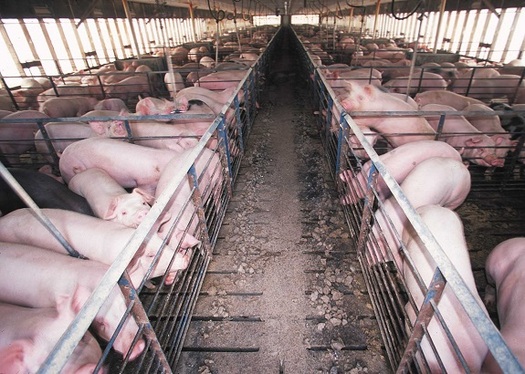 Advocates are asking for more oversight of confined animal feeding operations. (hecweb.org)
January 25, 2018
INDIANAPOLIS — Indiana lawmakers will consider several bills that are important to the environment this legislative session. They cover solar, state forests, safe drinking water and factory-farm pollution.

Tim Maloney, senior policy director with the Hoosier Environmental Council, said there is another effort this year to cut back on logging in some of the state's pristine forests. He said regulators ignored the pleas of some state residents when they approved a logging plan for the Yellowwood Forest in 2017.

That prompted three Republican senators to author a bill that would set aside 30 percent of state forest land.

"The problem is that the state has just been unresponsive to that interest in protecting these old forest areas or to even having a discussion about how that might take place," Maloney said.

Another issue the Hoosier Environmental Council will be watching this session is redistricting. Maloney said the way districts are drawn up can allow some lawmakers to ignore discontent among voters, dilute the representation of urban environmental interests, and depress civic engagement in general.

Two bills this session would strengthen state oversight of factory farms. Maloney said if not properly operated, they can pollute the air and groundwater - and lower property values.

"They're hazardous to human health. These are harmful air pollutants that create those odors like hydrogen sulfide and ammonia," he said. "And when the animal waste is not well managed, it ends up in the waterways and there's significant environmental threat."

Indiana lawmakers also will debate SB 361, concerning funding for the state's Environmental Protection Agency to protect drinking water, and SB 207, legislation that would expand solar power.

More information from the Hoosier Environmental Council is available here.