Former Administrator: State Park Logging Plan Numbers Don't Add Up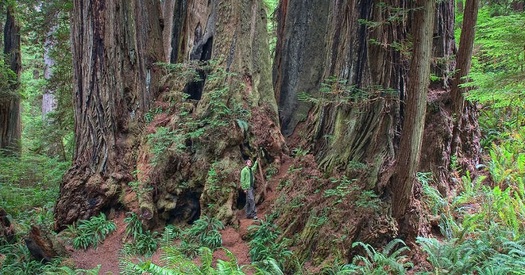 The only true old-growth forest in the West Virginia state park system is in Cathedral State Park. (West Virginia State Parks)
February 8, 2018
CHARLESTON, W.Va. — The numbers in a plan to log West Virginia state parks don't add up, according to a retired forester and administrator.

Gov. Jim Justice is backing legislation designed to put money in the under-funded state park system through selective cutting. Robert Beanblossom retired from his position as regional administrator and legislative liaison after more than 40 years with that system. He said the parks are just too small - with too many visitors - to yield enough timber to meet the governor's revenue targets.

"They would have to harvest approximately 4,187 acres a year," Beanblossom said. "Even if that were possible, they would cut through all available land in about three or four years."

Supporters of the plan argue parts of the parks could be set aside for recreation or for logging. But Beanblossom said the parks are just one half of 1 percent of West Virginia's woods.

He said the parks are just 80,000d acres - with 1,000 miles of trails and more than 6 million visitors a year crowded in. Beanblossom said they are very intensively used now.

"It's inconceivable to me that you could log without having a major conflict," he said. "You're looking at 6.5 million visitors on that 80,000 acres."

The governor's office has argued that if the trees in the parks are allowed to get too old, they will "decline" and become less valuable.

Beanblossom said that makes sense only if you are managing those woods as timber lands. He said letting the forests become mature provides great value ecologically and for water quality. For the state's bottom line, he said the state parks may be the most valuable if not logged.

"One of the most important forest products is recreation, and most people enjoy recreating in mature forests," he said.

Beanblossom said he agrees the parks are underfunded, but said there are better sources of money. He noted that out West, fire prevention is sometimes used as an excuse for cutting valuable timber on public lands. But Beanblossom said a much bigger issue here is going to be the impact of climate change.