Hunters, Anglers Slam Trump Budget's Environmental Cuts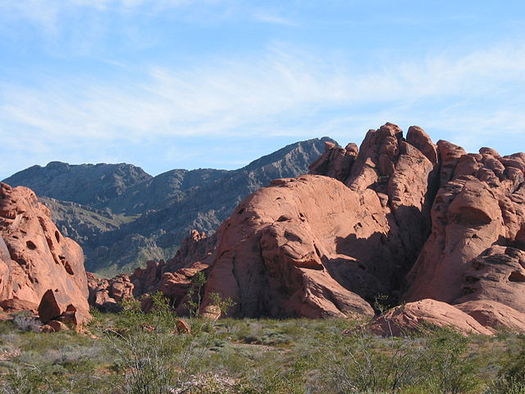 Valley of Fire State Park in Nevada is one of hundreds of sites that have benefited from Land and Water Conservation Funds over the years. (Wikimedia Commons)
February 15, 2018
CARSON CITY, Nev. — Outdoor recreation groups are slamming President Donald Trump's new budget proposal because it slashes the Land and Water Conservation Fund by 98 percent.

That fund is fed by hundreds of millions of dollars per year in revenues from offshore oil and gas drilling, money that is used to buy parcels of private land and open them up for public access. It also is crucial to funding parks in every county and state.

Land Tawney, president of Backcountry Hunters and Anglers, said outdoor recreation is the third largest driver of our economy and shouldn't be hobbled in this way.

"This outdoor economy generates $887 billion every single year, and we can grow and sustain that economy if we care and feed it," Tawney said. "This budget with the overall cuts to the Department of Agriculture and the Interior, it cuts those managers off at the knees."

The Trump administration wants to divert some of the LWCF money to address a maintenance backlog in our national parks and then cut the overall budget for the Interior Department by 17 percent.

In Nevada, hundreds of projects have been funded by the LWCF since its inception 54 years ago.

Tawney said the feds should find money for Interior elsewhere and fully fund the LWCF, which has enjoyed bipartisan support for decades.

"There's nothing more American than our public lands, and the Land and Water Conservation Fund helps provide opportunities for all Americans to enjoy the public lands that belong to all of us," he said. "The idea of cutting this program doesn't make any sense to the American people."

In 2018, the LWCF is set to contribute $600,000 in matching funds for state and local parks in Nevada.
Suzanne Potter, Public News Service - NV