Nebraska Unions Closely Watching Supreme Court Case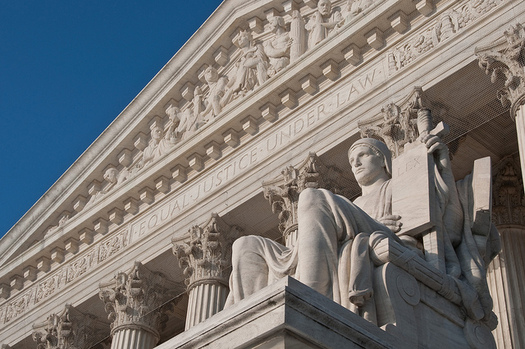 The outcome of a Supreme Court case is expected to affect 5 million public workers across 22 different states. (Mark Fisher/Flickr)
February 26, 2018
LINCOLN, Neb. — Union members in Nebraska and nationwide will be keeping a close eye on the Supreme Court this week, as it takes up the case of Janus v. AFSCME.

Mark Janus, an Illinois public employee, is challenging a 1977 decision that obligated union members to pay the portion of dues that goes to collective bargaining, but made optional the portion that goes toward political activity. Labor expert Michelle Kaminski from Michigan State University said if the justices side with Janus, public unions would have to work on behalf of people that aren't paying for the benefits.

"When employees are covered by a contract, everybody who's in that bargaining unit gets the benefits of that contract," Kaminski said. "They get increased wages, benefits, terms and conditions of employment."

Nebraska's union membership rate is just under 10 percent, with about 78,000 workers represented by unions. And Nationally, non-union workers earn about 80 percent of what union workers are paid.

Those supporting Janus equate collective bargaining by government employees with lobbying, and say he should be protected by the First Amendment from having to pay his fair-share fees.

Kaminski said it's important to note that unions are a reflection of the greater democracy we live in, and can be voted out if that is the will of the majority of members.

"We don't get to say, 'I don't want to pay my taxes because I don't like the current officeholders this year, but I liked them last year, so last year I paid my taxes,'" she said. "We live by majority rule, and unions are democratic organizations in the workplace. "

It's estimated the outcome of the case will affect 5 million public workers across 22 different states.
Mary Kuhlman, Public News Service - NE