Report Shows More SD Infants Off to a Healthy Start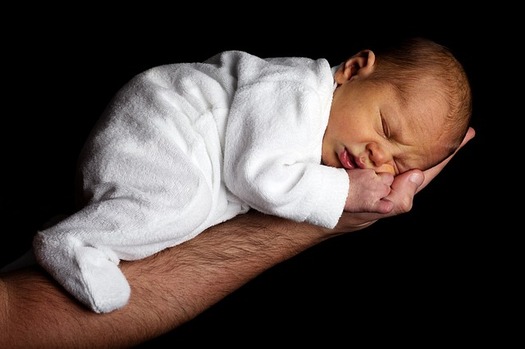 Seventy-three percent of South Dakota women received prenatal care in 2016, compared to 81 percent 10 years ago. (Pixabay)
March 26, 2018
SIOUX FALLS S.D. – More babies born in South Dakota weigh less than they should at birth, compared to infants in most other states – but the mortality rate for infants has dropped in the past 10 years. Those are just two of the findings in a new report.

Carole Cochran, project director with South Dakota KIDS Count, says the low birth weights could be a result of women not seeing their doctors for prenatal care like they did 20 years ago, although the mother's age and race, household income and nutrition level also are factors.

She says in the 1990s, 8-in-10 South Dakota women started prenatal care in their first trimester. Now, it's 73 percent – although that's up from 69 percent five years ago.

"Prenatal care, which is probably one of the most important factors during a pregnancy, I wonder really what's going on there," says Cochran. "And that really impacts the other types of indicators, such as infant mortally and low birth weight."

South Dakota continues to struggle with higher infant mortality rates than neighboring states like Nebraska and Iowa. But the Kids Count report "25 Years in Review - 1993-2018" credits the Governor's Infant Mortality Task Force for helping to drop the state's infant mortality rate. In 1993, there were 9.5 infant deaths for every 1,000 births; it's currently down to 7.3 infant deaths for every 1,000 babies born.

Delivering a low-birth-weight baby is also attributed to cigarette smoking while pregnant, and in 2016, 14 percent of South Dakota mothers said they were smokers. Cochran says it's always a concern, but at least there's been a decline in the number of future parents in the state who smoke – that is, today's teenagers.

"But in terms of students smoking cigarettes, young people, there was a 71 percent decrease from 1993 to 2015," she says. "So, there's been a decrease over time. I think that certainly is a good sign."

Educating people about the health hazards of smoking is just one of the Infant Mortality Task Force goals. Its current aim is get the state's infant mortality rate down to 6 per 1,000 live births by 2020.