CT Takes First Step Toward Offshore Wind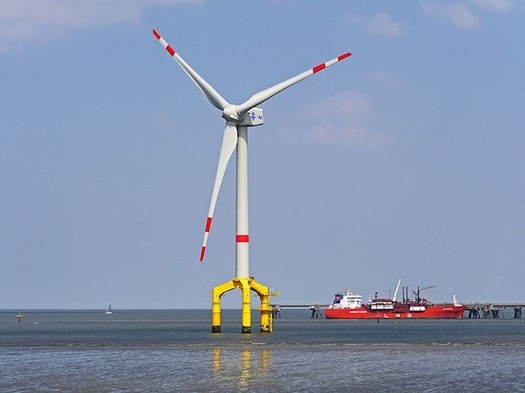 New London could become a regional hub for offshore wind development. (hpgruesen/Pixabay)
April 4, 2018
HARTFORD, Conn. - The bids are in on a request for proposals that will bring offshore wind energy to Connecticut.

Clean-energy advocates say offshore wind is a critical technology that will mean hundreds of jobs as well as clean, renewable energy to the state. According to John Humphries, lead organizer for the Connecticut Roundtable on Climate and Jobs, it's an important first step, but bidders were only allowed to propose up to 3 percent of the state's total annual electricity usage, or about 250 megawatts of power.

"The bids that are being submitted will likely fulfill all of that legal limit," he said, "and so, to keep this growing in the future, the Legislature will need to take action to expand that authorization."

With these proposals, Connecticut joins Massachusetts, New Jersey and New York, which have committed to building thousands of megawatts of offshore wind-generating capacity.

Humphries noted that Massachusetts utilities have been mandated to purchase 1,600 megawatts of offshore wind power over the next decade.

"Their first round of contracts will be signed this spring," he said, "and it'll be at least 400, maybe as much as 800 megawatts."

New York and New Jersey have set their sights on procuring 2,400 and 3,500 megawatts of offshore wind power, respectively, by 2030.

Humphries said New London's port is ideally situated to become a regional hub for the industry, generating construction jobs onshore and preparing for offshore development in the years to come.

"This opportunity to get into the offshore wind market is a tremendous way for Connecticut to capture some of the economic benefits of the renewable-energy market," he said.

This summer, the Department of Energy and Environmental Protection will select the winning bids and sign contracts for the state's first offshore wind projects.

More information is online at pierceatwoodwhatsup.com.