WV Interfaith Group: To Help Syria, Welcome Refugees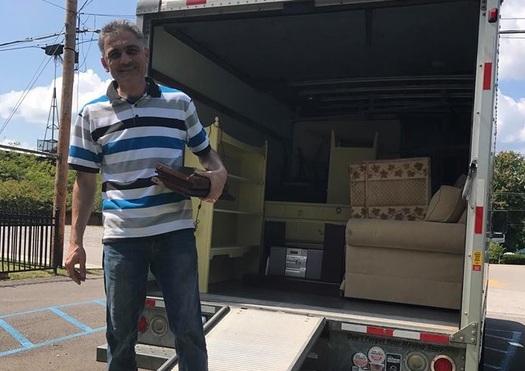 Nonprofit resettlement groups, often faith-based, help refugee families fleeing war start new lives. (West Virginia Interfaith Refugee Ministry)
April 13, 2018
CHARLESTON, W.Va. – President Donald Trump may be considering a military strike in Syria, but an interfaith group in West Virginia wants the White House to allow families escaping the war to resettle here.

Trump has pointed to the human cost of a likely chemical weapons attack there. Lynn Clarke with the West Virginia Interfaith Refugee Ministry says Charleston was ready to take in people fleeing that violence, but that was stopped by the State Department. She thinks the refugee policy should be reversed, given how badly those families need help to start again.

"I hope and pray that we get the chance," says Clarke. "The resources are here. It would grow the pie in West Virginia, and it would help us to be the mountaineers that we've always been in saving lives."

Trump has stopped all immigration from Syria, saying he wants what he calls "extreme vetting" of applicants. Clarke points out that refugees go through two years of vetting now, and have proven to be excellent neighbors.

Clarke says they were ready to take in 30 families a year in Charleston, and local employers were very interested once they found out more about the people and skills in the refugee community. Charleston's population has slowly declined, and Clarke says cities like Utica, New York, and Cleveland, Ohio, have shown how refugees add to the local economy. She says Charleston could use the new blood.

"I think 30 families would have fit in very well. Many of them would be highly skilled – nurses, engineers. They would help grow more jobs, and it would be a net benefit for West Virginia," says Clarke.

Clarke says in the last eight years, the world has gone from fewer than five million refugees to 25 million today. She says the U.S. is now admitting the lowest number ever under the current system. But she also expects that to change, and inch closer to the historical norm.

"Get ready to welcome someday. This isn't a problem that's going away. I'm not giving up hope; I think that the United States will step up," says Clarke.