King County Moves Juvenile Justice Under Public Health Management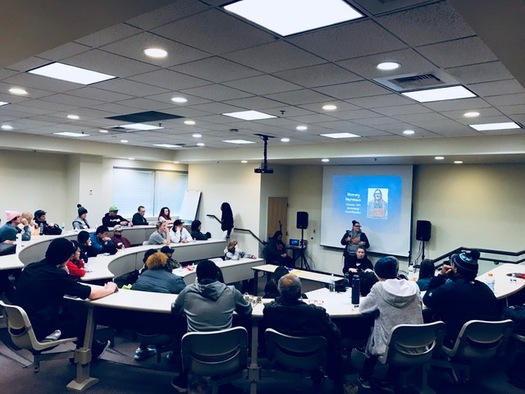 King County partners with Choose 180, a diversion program for youths charged with low-level crimes. (Choose 180)
April 23, 2018
SEATTLE – This month, King County announced it's in the process of moving juvenile justice to its public health division. What does this actually mean for young people and communities in the Seattle area?

Sean Goode is the executive director of Choose 180, a diversion program for youths charged with low-level crimes that partners with the county. He says a punitive approach to kids who have experienced trauma and violence exacerbates the problem. Viewed through a public health lens, he says, the county might begin to understand crime in a different way.

"More than anything else, it creates an ideological shift within the county that allows people to begin to consider what else crime could be - that there's other responses beyond law and order to be able to really meet the needs of these youth and young adults that are most disproportionately impacted by our justice system," he explains.

Goode says his program will reach about 700 youths this year. King County also is committing to the goal of zero youth detentions - that is, keeping kids out of jail entirely.

Dominique Davis is the founder and CEO of Community Passageways. She started it to help families navigate the justice system. Now, the organization also works proactively in schools, preventing young people from entering the system. This too is a large part of the county's new approach. Davis says dealing with the root causes of these issues can reduce crime and also recidivism.

For instance, if a traumatized kid commits a crime and gets locked up, this traumatizes him more. Davis says that young person doesn't have a good chance of succeeding if he doesn't have the right tools when he goes back to his community.

"It'll be a lot healthier for the community to do some work with these young people and get them where they need to be at mentally and stability-wise," she says.

Davis says employment opportunities are key for keeping kids out of the system and is a big proponent job- and trade-training programs. King County plans to promote other approaches as well, such as restorative justice measures that help youth understand the impact of their crime on victims and programs that address family violence.