Critics of NM's K-3 Testing Plan to Address PED Hearing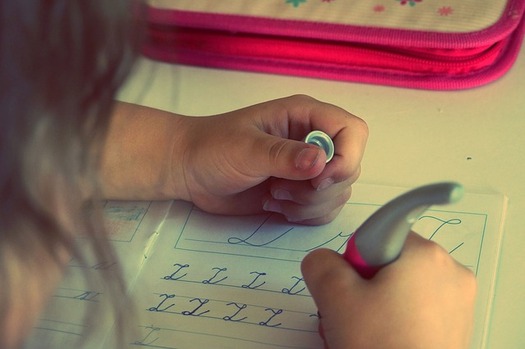 A 2017 legislative analysis found that only 26 percent of New Mexico's third-grade students were proficient in reading. (pixabay)
May 17, 2018
SANTA FE, N.M. – The New Mexico Public Education Department will take comments in Santa Fe Thursday on a controversial proposal to hold back students in kindergarten through third grade who can't read proficiently.

The proposal is favored by Gov. Susana Martinez, but has never found support in the Legislature.

The rule would require young learners to pass a Professional Education Test (PED) in reading to continue to the next grade.

Lindsay Winkler, an attorney with the New Mexico Center on Law and Poverty, says the state should be promoting evidence-based programs instead of a one-size-fits-all testing and retention policy.

"We want our children to be good readers and programs that work are things like pre-K extended learning and professional development for teachers," she states.

Winkler notes that 85 percent of the state's 4-year-olds do not have access to a full-day pre-K learning program.

The hearing will be held at the New Mexico Public Education Department, 3000 Don Gaspar Ave. in Santa Fe Thursday from 9 a.m. to noon.

According to a legislative analysis, only 26 percent of New Mexico's third-grade students were proficient in reading in the 2017 fiscal year.

In addition, a report from the state's Voices for Children group shows the state ranked 50th in the nation in reading proficiency.

Nonetheless, Winkler says research shows mandatory retention programs tend to do more harm than good by prompting children to drop out of school in advanced grades.

"It will definitely hurt children of color and low-income children more," she states. "Those kids who are low income tend to be held back more, tend to do less well on those one-size-fits-all tests. It doesn't really address the whole child."

Currently parents and schools decide together if a child should be held back, although in some cases state law allows mandatory retention of students even if the parent objects.