With More Maintenance, National Parks Could Bring Even More to AZ Economy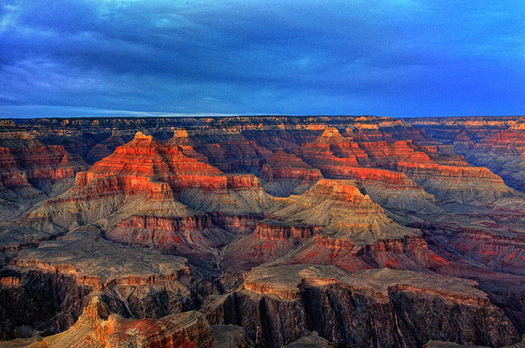 Arizona is ranked among the top states for National Park System spending. (Lwtt93/Flickr)
May 17, 2018
PHOENIX – They don't call it the Grand Canyon State for nothing.

Visits to National Park Service sites in Arizona brought more than $1 billion to the state last year.

So advocates for the parks say Congress should do more to fully fund the giant maintenance backlog at national parks across the country.

Leah McGinnis, superintendent of Saguaro National Park, says another strong year of visitor numbers shows just how important the state's national parks are.

"We get close to a million visitors a year here at the Saguaro," she points out. "We support 866 jobs in the local area, so it is definitely a park that people want to come and visit, and it definitely is an economic boost to the area."

But years of deferred maintenance have left many parks needing repairs. The total backlog was estimated at $11.6 billion dollars nationally, as of last year.

The Pew Charitable Trusts has launched a Restore America's Parks campaign, calling on Congress to preserve the nation's history, protect local economies and create jobs by fixing the national parks.

Marcia Argust, director of the campaign, says more than 180 infrastructure groups, including architects, electricians, engineers and construction workers, have signed on to a letter calling for Congress to put workers to work on sites in need of maintenance and repairs.

"We're talking about historic structures, buildings, roads, bridges, trails, campgrounds, waterfronts, recreation facilities," she stresses.

A Pew-commissioned analysis found that addressing the maintenance backlog facing the National Park Service would create or support more than 6,000 jobs in Arizona alone.

Lawmakers in Congress are considering several bills to address the deferred maintenance issues.
Katherine Davis-Young, Public News Service - AZ