Summer Outdoor Safety Tips Offered for Child Care Facilities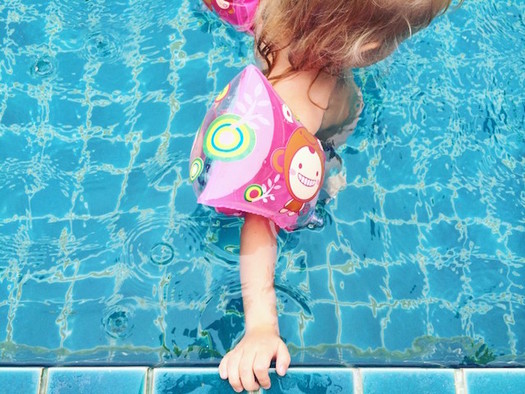 Child safety experts advise parents and care providers to keep a close eye on children in the water. (kaakamakaaka/Twenty20)
May 21, 2018
BOISE, Idaho – Summer is around the corner, and that means children in Idaho will be outside playing.

To keep children safe at care places, there are a few tips parents should keep in mind.

Jill Hobbs, an outdoor play inspector with IdahoSTARS, which provides resources to child care facilities, says parents should make sure outdoor areas are well maintained, adding that new hazards can pop up overnight from weather, vandalism or local critters.

Play structures should be secured and the surface material under them safe.

Hobbs says pour-in-place tiles significantly reduce injuries on playgrounds. Children might also go swimming, and Hobbs says it's imperative that children stay under close supervision.

"I can't stress this point enough," she states. "The Consumer Product Safety Commission reports that 77 percent of child drowning victims, the child has been missing from sight five minutes or less."

Hobbs also cites the Centers for Disease Control and Prevention findings that 2 of the 10 drowning deaths that happen every day are to children 14 and younger. She says there should be one adult for every infant in a pool.

As children get older, a little less supervision is needed. Hobbs suggests four children for every adult at pre-school age and six per adult for school-age children.

Being outside during the summer has many benefits as well. Hobbs also is a registered dietitian and says gardens can play an important role in a child's life.

"That is one of my favorite things to talk about with caregivers as well as parents," she states. "When children see these fruits and vegetables growing and they help plant the seed, they are so much more likely to taste them and learn to enjoy them."

Hobbs adds that sunlight is a major source of Vitamin D, which is important for the immune system and bone growth.

She says it's also important that children protect their skin with sunscreen and stay hydrated while in the sun.