CO Veterans Call on Sen. Gardner to Protect Camp Hale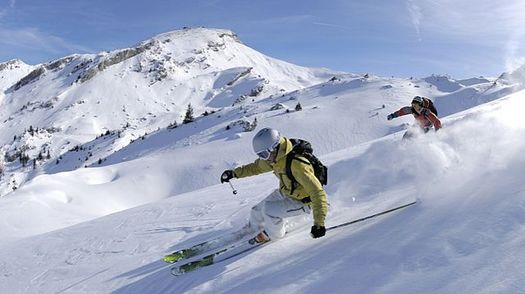 After World War II, 10th Mountain Division veterans helped found Vail Resorts and other ski areas, kickstarting the industry in Colorado. (Robinseed/Wikimedia Commons)
May 28, 2018
DENVER – As Coloradans celebrate Memorial Day, 395 veterans in the state have signed a letter to Sen. Cory Gardner, urging him to co-sponsor the Continental Divide Recreation, Wilderness, and Camp Hale Legacy Act.

The measure would designate Camp Hale, training camp for the iconic 10th Mountain Division, as the nation's first National Historic Landscape. Bradley Noone, a division veteran who served in Afghanistan, said protecting Camp Hale is a way to honor generations of veterans.

"The return to these wild lands, to our public lands that we fought for, actually helped save my life," Noone said. "They gave me a healthy avenue of readjustment back into civilian life, back into the American culture."

The legislation would also preserve lands in Eagle and Summit counties as recreation management areas, wilderness, and wildlife conservation areas, protecting a total of more than 98,000 acres of the White River National Forest.

In addition to playing a critical role in World War II, 10th Mountain Division veterans also helped turn skiing - which, at the time, was a niche sport - into one of the nation's most popular forms of outdoor recreation. Noone said the legacy of Camp Hale veterans and the surrounding public lands are inextricably linked.

"Not only did they train in them, but they enjoyed them afterwards," he said. "Vail Resorts was founded by a 10th Mountain veteran, post-World War II, who trained at Camp Hale. Same with Aspen, and same with a number of the largest ski resorts and organizations here in the state."

Noone said his efforts to defend his country will continue as he works to preserve Camp Hale and lands owned by all Americans. He said he is hopeful that Sen. Gardner will join the fight.

Support for this reporting was provided by The Pew Charitable Trusts.