Minnesota Ranks in Top States for Child Well-Being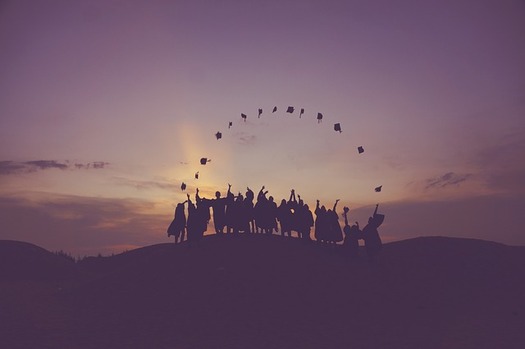 A new report shows the nationís graduation rate is at an all-time high, with 84 percent of high school students graduating on time. In Minnesota, it's 82 percent. (Pixabay)
June 27, 2018
ST. PAUL, Minn. – As a national rating of child well-being is released today, Minnesota is acknowledging its fourth-place ranking among the states – while at the same time, it is determined to address chronic disparities in outcomes for children of color.

Minnesota has consistently ranked among the top states in the annual Annie E. Casey Foundation's KIDS COUNT Data Book, which assesses children's outcomes related to health, education, safety and economic stability.

Children's Defense Fund-Minnesota Executive Director Bharti Wahi says the state's high ranking tells only part of the story.

"The state has a strong understanding that investments in children pay off," Wahi states. "Where we continue to have concerns is that, while white children's outcomes remain strong, the disparities are experienced by children of color and American Indian children are significant – and actually, in fact, some of the worst in the country."

Among the Data Book's main indicators, Minnesota was fifth in economic well-being, noting a significant decline in families spending more than 30 percent of their income on housing. Minnesota also has seen a decline in its number of uninsured children, and a 43-percent drop in teen birth rates since 2010.

A new concern raised this year in the report is the possible under-count of children in the upcoming 2020 Census. Those numbers are important because roughly 300 federal programs use census-derived data to allocate more than $800 billion a year.

Laura Speer, associate director for policy reform and advocacy at the Casey Foundation, says a major census under-count could result in overcrowded classrooms, shuttered Head Start programs and more kids without health care.

"It's important to make sure that groups like childcare providers, churches, schools and libraries are places where people feel safe to fill out the census form," Speer says.

It's estimated about 4.5 million young children live in neighborhoods where there's a high risk of missing them in the census count. Wahi emphasizes that Minnesota is not exempt from the problem.

"The number of children [ages] zero to four living in hard-to-count households is about 22 percent, in the City of Minneapolis alone," she says.

Minnesota's fourth-place ranking for child well-being was behind East Coast states New Hampshire, Massachusetts and New Jersey, and ahead of neighboring Iowa in fifth place.

Roz Brown, Public News Service - MN