EPA Expected to Push Ahead with Transparency Rule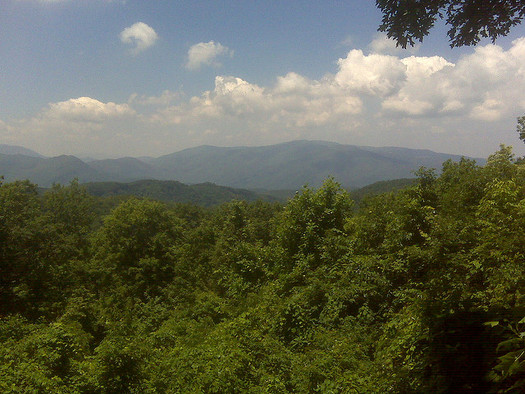 Environmental advocates worry the haze of the Great Smoky Mountains that comes from air pollution could grow worse if protections are reduced. (Bart Everson/Flickr)
July 9, 2018
NASHVILLE, Tenn. – The departure of Environmental Protection Agency chief Scott Pruitt comes at a time when the agency is trying to implement a controversial rule.

Opponents say it could reduce the amount of scientific data that is considered when drafting environmental regulations.

The Strengthening Transparency in Regulatory Science rule purports to ensure that the regulation process is accessible to all.

But Rachel McIntosh-Kastrinsky, manager of the group Medical Advocates for Healthy Air, says although data transparency is a good idea, there are implications if it's required as part of a regulation.

"If it is enacted as a rule from EPA, it can cause EPA to eliminate scientific studies and therefore, potentially, enacting this rule would eliminate the use of certain science and therefore impede environmental regulation," she states.

McIntosh-Kastrinsky's group is joining others in opposing the rule, which is open to public comment until Aug. 16.

Late last month, the 44-member Scientific Advisory Board to the EPA asked the agency not to revise or finalize the rule until the board can analyze it and offer comments.

If enacted, the rule could exclude clinical studies derived from human databases, impede the development of new science and exclude historical studies.

And while the departure of Pruitt may have come as a surprise late last week, McIntosh-Kastrinsky says the agency is expected to continue its efforts to enact this rule.

"Looking at Andrew Wheeler, who is the now-acting administrator and his background, I'd imagine they will probably proceed with trying to implement this rule,"
McIntosh-Kastrinsky states. "However, with all rules that are proposed at the EPA and on the federal level, they have a comment period."

The EPA already has an external review body, known as the Clean Air Science Advisory Committee. Its mission is to provide a diverse and independent peer review of the science considered by the agency when establishing policies.