EPA Report Finds Ethanol Causing Environmental Damage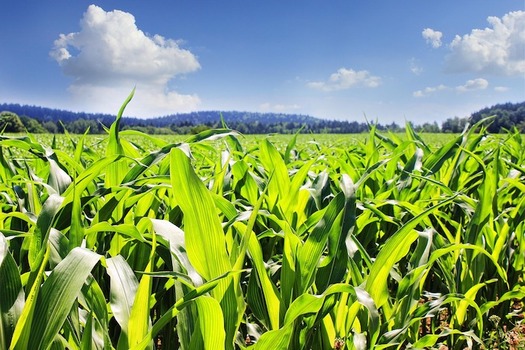 Millions of acres of wildlife habitat have been converted to crops for ethanol production. (GregMontani/Pixabay)
By Andrea Sears, Public News Service - NY - Producer, Contact
August 2, 2018
NEW YORK — A long-delayed report from the Environmental Protection Agency finds that requiring ethanol made from corn and soybeans to be part of the nation's gas supply is causing serious environmental harm.

Federal law requires the EPA to assess the environmental impact of the fuel standard every three years, but the new report, issued in July, was four years overdue. According to David DeGennaro with the National Wildlife Federation, the report documents millions of acres of wildlife habitat lost to ethanol crop production, increased nutrient pollution in waterways and air emissions and side effects worse than the gasoline the ethanol is replacing.

"In finding that the Renewable Fuel Standard is having negative consequences to a whole suite of environmental indicators," DeGennaro said, "the report is a red flag warning us that we need to reconsider the mandate's scope and its focus on first-generation fuels made from food crops."

President Donald Trump and senators from agricultural states are urging the EPA to allow an increase in the mandated ethanol content of gasoline.

The EPA report indicates that biofuels have a negative impact on air quality. Johnathan Lewis, senior counsel for climate policy with the Clean Air Task Force, said ethanol from corn in particular is linked to increased emissions of nitrogen oxides, or nox.

"Nox contributes to ozone formation when it mixes with volatile organic compounds in the presence of sunlight," Lewis said. "So in most areas of the country, an increase in nox emissions can result in increased ozone formation."

Ground-level ozone, the main ingredient of smog, is a major cause of asthma and other respiratory illness.

Right now, most gas is E-10, containing 10 percent ethanol. But despite the EPA report's findings, DeGenarro pointed out there is political pressure to raise the biofuels mandate of the Renewable Fuel Standard.

"Just last week, President Trump told an audience in Iowa that he was "very close" to having EPA issue a waiver to the Clean Air Act to allow year-round sale of E-15," DeGenarro said.

In March, a bill called the GREENER Fuels Act was introduced in Congress to reduce the use of corn ethanol and cap the content in gasoline at less than 10 percent.