Congress Debates Funding for Repairs in NM National Parks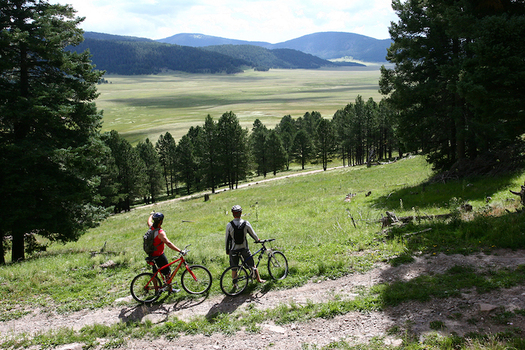 New Mexico's 89,000-acre Valles Caldera National Preserve is home to one of the youngest dormant volcanoes on Earth. (visitlosalamos.org)
August 20, 2018
ALBUQUERQUE, N.M. – The economic benefit of New Mexico's national parks to local communities is enormous, but it is threatened due to a lack of maintenance – a problem Congress has an opportunity to fix.

Bipartisan legislation now under consideration would provide funding to address the nation's $12 billion maintenance backlog.

Los Alamos County Councilor Susan O'Leary says New Mexico's parks provide not only jobs, but economic benefits to gateway communities.

"New Mexico is a state that is very dependent on tourism as an economic driver," she explains. "But if the Parks Service is not funded to maintain its basic infrastructure, then this is a lost opportunity."

New Mexico park sites are estimated to have $123 million in deferred repairs.

The Restore Our Parks Act would provide up to $6.5 billion nationally over five years to address the backlog.

There are 400 sites managed by the National Park Service across the country. According to Yaron Miller, and officer with The Pew Charitable Trusts' Restore America's Parks campaign, all of them need various infrastructure upgrades.

"These repairs include deteriorating historic buildings, unsafe roads, eroding trails, outdated campgrounds and broken bathrooms, crumbling monuments and degraded water, sewer and electrical systems," he states.

Nearly 2 million people visited national parks in New Mexico in 2016, spending an estimated $108 million in local economies. The park system also supports 1,700 jobs.

O'Leary says all 15 New Mexico sites enhance the quality of life for local residents, but she notes that adequate infrastructure, easy access and clear signage are essential.

"The parks need to be in top shape," she stresses. "They need to be delivering what the visitors are expecting so supporting funding to do these maintenance projects only makes sense as an economic driver."

The National Park Service was established in 1916 and will celebrate its 102nd birthday on Saturday.

Support for this reporting was provided by The Pew Charitable Trusts.
Roz Brown, Public News Service - NM