Will Congress Rescue Popular Conservation Program?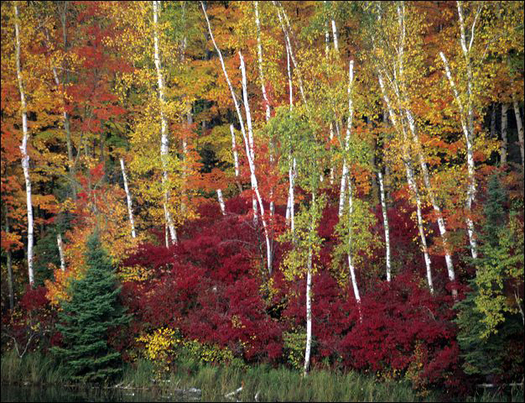 Chippewa National Forest is one of many recreational sites in Minnesota that has benefited from the Land and Water Conservation Fund set to expire in six weeks without action from Congress. (health.state.mn.us)
August 20, 2018
ST. PAUL, Minn. – A program that has contributed to America's outdoor recreation opportunities and helped conserve public lands for a half century is six weeks away from expiration.

Congress must act before Sept. 30 if the Land and Water Conservation Fund is to be preserved.

The fund accesses $900 million a year collected by the federal government from offshore gas and oil drilling royalties.

Jason Dinsmore, interim executive director of the Minnesota Conservation Federation, grew up hunting and fishing and says the fund made much of that possible.

"The Land and Water Conservation Fund is one of those great funds that hits all people, that hits all walks of life and hits all recreational opportunities just to get people outside, or to make the outdoors accessible to people in urban, suburban and rural areas," he points out.

The 2019 budget proposed by President Donald Trump would effectively eliminate the LWCF, including any new projects and maintenance for existing parks and facilities.

In the past five decades, Minnesota has received approximately $245 million in LWCF funds. The money has gone to protect many places such as Voyageurs National Park and the Boundary Waters Canoe Area Wilderness.

While the LWCF is not a household name, Tracy Stone-Manning, associate vice president for public lands with the National Wildlife Federation, says it has funded public land conservation and recreational infrastructure projects across the country for a half century.

"This has been a quiet, incredibly successful program over the past 50 years," she states. "America would be fundamentally a different place if we didn't have the Land and Water Conservation Fund."

Dinsmore says anyone who has enjoyed Minnesota's outdoors, used public tennis courts or swimming pools has likely benefitted from the program.

"No matter where you are, no matter what you do, no matter what your background is, programs like LWCF touch you, and they touch your community and they better it," he stresses.

In Minnesota LWCF funds impact outdoor recreation, which supports 140,000 jobs and nearly $17 billion in consumer spending.
Roz Brown, Public News Service - MN