Firefighter Says Even Overdose Survivors Can't Get Abuse Treatment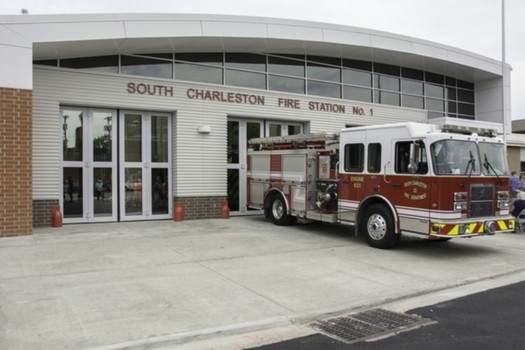 South Charleston firefighters say they are called out to revive people who have overdosed nearly every day now. (SCFD)
August 27, 2018
CHARLESTON, W.Va. — A South Charleston firefighter says they're getting opioid overdose calls nearly every day. But, he said they have no place to send survivors who want to get clean.

People in the trenches of the opioid battle have long said the state lacks enough long-term, residential substance-abuse treatment beds. South Charleston Assistant Fire Chief Bill Horton said many of the folks they save from dying from overdoses - some of them repeatedly - say they want to get help. The problem is, he said, there is almost no place to send them.

"One of the biggest problems in the state is there's no treatment centers. Nothing that really can get these people in and give them the help they need," Horton said. "There's a lot of people that want to get treated. They want to get help, there's just nowhere to turn."

According to federal figures, the state went from fewer than 50 opioid overdose deaths 20 years ago to more than 700 in 2016.

Horton said the lack of care is a major source of aggravation in the first responder and drug-counseling communities.

"That is a high level of frustration, which goes beyond us," he said. "Your health departments, they try to do their best. The resources are so limited, it just cripples this whole state."

Due to the Affordable Care Act and the expansion of Medicaid in West Virginia, many people have insurance that could cover the cost of long-term residential care. But treatment like that here typically has a very long waiting list.

Horton said the people they see will sometimes try a short-term program, but he said that is often not enough.