Are ND Voters Poised to Fight Political Corruption This November?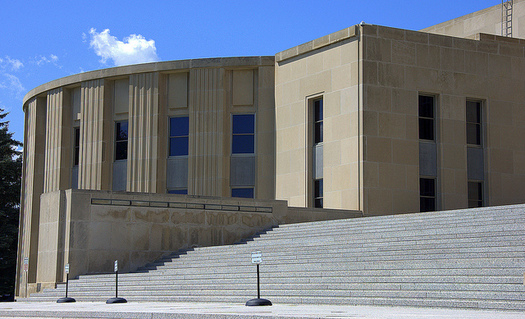 North Dakota is one of six states without an ethics commission. (Jim Bowen/Flickr)
September 4, 2018
BISMARCK, N.D. – Is corruption a problem in North Dakota elections, and, if so, does the state need to do something about it?

North Dakotans will decide in November on Measure 1 or the "anti-corruption amendment," which would enact a number of provisions, including establishing an ethics commission, creating restrictions on lobbyists and banning foreign money from campaigns.

North Dakotans for Public Integrity is sponsoring the initiative. The group's vice president, Ellen Chaffee, says there's no conflict-of-interest policy covering campaign donations for elected officials who serve as regulators, and the measure would also close this loophole as well.

"We see, routinely, major companies – say, a utility company – making a contribution to a public service commissioner just at the same time the public service commissioner is getting ready to vote on something the major company wants to have happen," she points out.

Chaffee says this isn't a partisan issue and that the measure has gained support from people across the political divide.

North Dakota is one of six states without an ethics commission.

Opponents of the measure say there's no need for it because ethics violations aren't widespread in North Dakota politics.

While foreign money is banned in national elections, it isn't banned in state elections. Chaffee says with the expansion of dark money after the Citizens United Supreme Court decision, it's become hard to tell if foreign corporations, foreign countries or foreign nationals are funding campaigns.

"Look under the hood," she urges. "There is every possibility for anyone from anywhere to influence our elections through these dark money organizations that don't reveal where they get their money."

The measure would make it illegal for elected officials to become lobbyists for at least two years after leaving office. It also would require transparency when $200 or more is spent to influence elections.

Arguing against the measure, political blogger Rob Port says this provision could mean media companies are subject to this regulation while covering elections.