Latino Communities Rally Support for Public Lands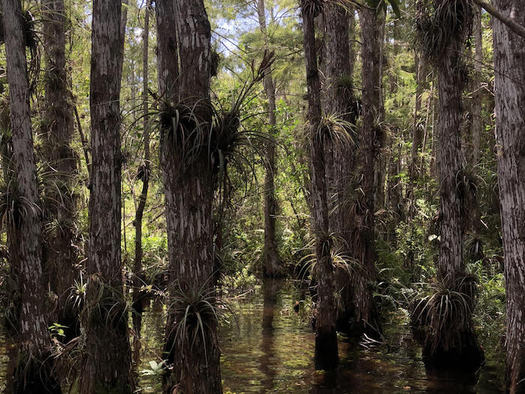 For 52 years, the Land and Water Conservation Fund (LWCF) has protected national parks and open spaces, including the Florida Everglades. (Everglades National Park/Daniel Miguel)
September 4, 2018
TALLAHASSEE, Fla. — The growing chorus of advocates calling on Congress to reauthorize the Land and Water Conservation Fund now includes Latino organizations with the launch of a new film.

The Hispanic Access Foundation spotlights the importance of public lands in the film "Land, Water, y Comunidad." It shares stories from across the country of people who are able to connect with nature, spend time with family, enjoy outdoor recreation or explore their cultural heritage.

Miami Dade College student Daniel Miguel is featured in the film. He said Miami's Tropical Park was less than three miles from his house - a trip his friends and family could afford.

"And we didn't have that much money," Miguel said. "So there wasn't any summer trips to Disney or any summer cruises as people like to do. For us, it was parks. And we had parks around us because of the Land and Water Conservation Fund."

The fund has used revenue from offshore drilling since the 1960s to support public access to public lands - all at no cost to taxpayers. It's up to Congress to reauthorize the program before it sunsets on September 30.

In Florida, just over $1 billion in LWCF dollars have been invested, according to the Land and Water Conservation Fund Coalition. Jenny Brandt, deputy director of conservation programs with the Hispanic Access Foundation, said the money has been a major boost to Florida's prized tourism industry, which draws people from around the world to visit its national parks - such as Big Cypress and the Everglades.

"You know, Florida relies a lot on tourism, on the outdoor recreation industry," Brandt said. "It's just, they're really powerful industries in Florida, and LWCF continues to support those industries."

"Land, Water, y Comunidad" can be viewed online at HispanicAccessFoundation.org, and is also being screened at film festivals across the country.
Trimmel Gomes, Public News Service - FL