Iowa's Medicaid Expansion Benefits Small Town, Rural Residents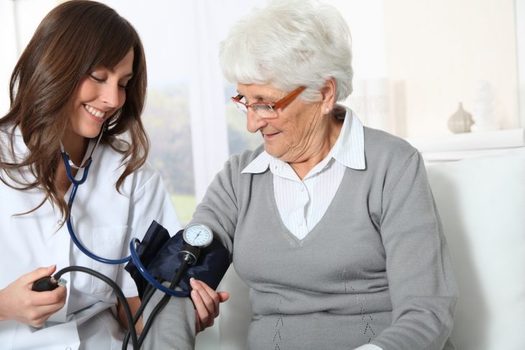 The rate of Iowa's uninsured low-income residents dropped 12 percent from 2009 through 2016, but people living in small towns and rural areas still face more challenges than those living in metropolitan areas. (votingresearch.org)
September 26, 2018
DES MOINES, Iowa – Since Iowa expanded its Medicaid program in 2013, more low-income rural residents are covered by health insurance.

A new report from Georgetown University shows that coverage gaps in states where Medicaid was expanded are much smaller than in states that did not expand.

Anne Discher, executive director of the Child and Family Policy Center with the Iowa Department of Human Services, says only 15 percent of Iowa's low-income rural residents were uninsured in 2016.

That's compared with a nationwide high of 47 percent in neighboring South Dakota, which chose not to expand.

"I think that Iowa's decision to expand Medicaid to low-income adults has really paid off and it's paid off across the state, really, including folks who live in small towns and rural areas in every part of the state," Discher states.

In 2016, Iowa moved its Medicaid program away from federal and state management and hired private companies to run Medicaid programs and administer benefits paid for by the state.

Medicaid serves 685,000 low-income or disabled Iowans.

Study co-author Joan Alker, executive director of the Georgetown University Center for Children and Families, says the uninsured rate for low-income adults has dropped much faster in states that expanded Medicaid.

She notes that unlike some states where the gap between metro-area uninsured residents and rural residents is significant, Iowa is nearly equal.

"And rural areas are struggling for a lot of reasons," she states. "They already have a higher poverty rate. Oftentimes they have higher unemployment rates. And so being uninsured is just adding another woe to these struggling communities."

Discher says Iowa is a healthier state because more residents have insurance.

"Health insurance is the key that opens the door to the health care system," she points out. "Without insurance, you just can't get the kind of regular care that you need to be healthy, to be a productive parent and worker."

Parents make up about half of rural low-income uninsured adults, many of whom are relied on by children as parents, child care providers, teachers or other caregivers.