Poll: Health Care Top of Mind for Voters This Year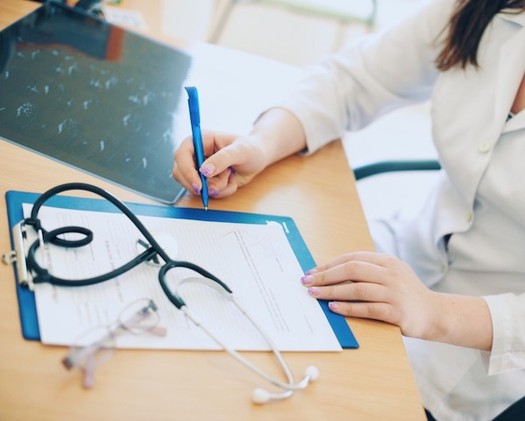 About 150,000 Montanans have at least one pre-existing condition. (lelia_milaya/Twenty20)
October 30, 2018
BILLINGS, Mont. — Health care could be one of the biggest deciding factors in this year's election for voters in Montana and nationwide. According to polling from the Kaiser Family Foundation, 75 percent of Americans say it's very important the Affordable Care Act provision protecting individuals with pre-existing conditions remains law.

Patrick Cobb is medical oncology director at Saint Vincent Healthcare in Billings. He said Montana lawmakers' decision to expand Medicaid in 2015, in addition to ACA protections for people with pre-existing conditions, opened up health care for many of his patients.

"Those protections that the Affordable Care Act gave to get rid of pre-existing conditions when you were trying to buy health insurance and the fact that people could actually get it - both of those things were big deals for us in cancer care," Cobb said.

Nationwide, an estimated 27 percent of Americans ages 18-64 have some kind of pre-existing health condition, such as asthma, diabetes or heart disease.

Montana's U.S. Senate race between Jon Tester and Matt Rosendale is one of the most closely watched of the midterms. Montanans also will vote on Initiative 185, which would raise tobacco taxes to continue funding Medicaid expansion in the state.

Larry Bonderud is an optometrist and former Republican mayor of Shelby who supports many aspects of the Affordable Care Act and expansion of Medicaid in the state. Nearly 130,000 more Montanans have coverage under the program since the expansion. And Bonderud said doctors saw the effect this had on patients.

"Anybody who tracks this in Montana could see the decrease in medical bankruptcies and all the positive things - you know, the preventive care that came into place," Bonderud said.

Cobb said he's worried about proposals to do away with the ACA completely and believes it would be better to build on the existing law.

"The important thing is that we take the best ideas from both sides and try to come up with real-world things that will actually work in expanding access to health care and trying to decrease costs," he said.

Kaiser polling shows Americans across the political spectrum support pre-existing condition protections. That includes 86 percent of Democrats, 75 percent of independents and 58 percent of Republicans.
Eric Tegethoff, Public News Service - MT