BP Challenged to Back Up Climate Claims at Denver EPA Hearing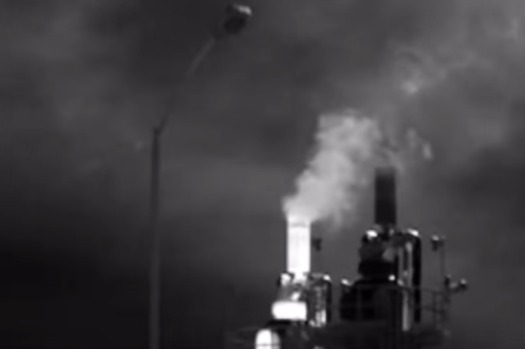 Methane emissions at the Yellow Jacket Compressor Station, near Canyon of the Ancients in Colorado, as seen by an industry-standard optical gas-imaging camera. (Earthworks)
November 14, 2018
DENVER - Today in Denver, the Environmental Protection Agency is to hold the only public hearing nationwide on its decision to roll back standards designed to reduce methane pollution from oil and gas facilities.

Conservation groups have asked British Petroleum, which recently moved its headquarters to the Mile High City, to testify against the EPA's proposal. Justin Wasser, manager of Earthworks, said this is BP's chance to prove its climate promises are more than just efforts to ease public and investor fears.

"These companies have a real risk of losing their social license to operate," he said, "and when that happens, the billions of dollars that are invested in this industry are threatened."

After BP promised to eliminate methane pollution throughout its supply chain, Wasser said, the company lobbied the Trump administration to weaken methane safeguards. Industry groups have argued that protections are unnecessary because companies have an economic interest in capturing lost methane, as the primary component of natural gas, and bringing it to market.

BP has not yet responded to a request for comment.

Colorado's rules on methane pollution became the national standard in 2016, after years of EPA negotiations with stakeholders, including the oil and gas industry. Wasser said anything short of vocal opposition to the EPA's new proposal would undermine the company's credibility on efforts to mitigate climate change.

"These CEOs, the engineers were at the table in places like Colorado, when there was full and broad agreement on cost-effective ways to reduce methane pollution," he said.

Methane is 86 times more potent than CO2 at trapping heat in the atmosphere, and Wasser said it accounts for nearly a third of current global-warming impacts. Along with benzene and other toxins, methane also is associated with 750,000 asthma attacks each year in children younger than 18.

The hearing will be held from 8 a.m. to 8 p.m. at EPA's Region 8 office, 1595 Wynkoop St. in Denver. Public comments on the EPA proposal must be received by Dec. 17.

The EPA proposal is online at federalregister.gov, and BP's climate initiative is at oilandgasclimateinitiative.com.